WyndyMilla-Reynolds launches men's, women's and youth teams
Surrey-based WyndyMilla launches British team co-sponsored by Reynolds wheels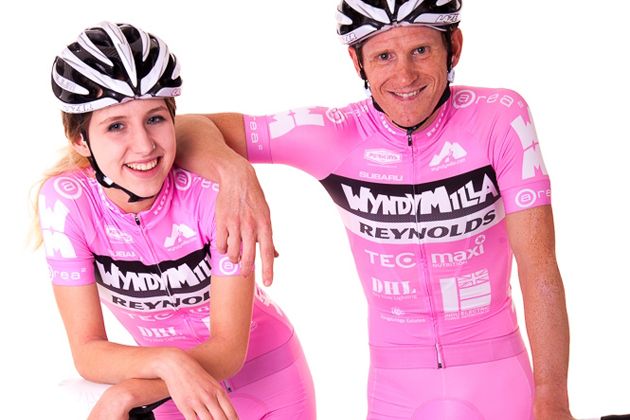 Surrey-based bike manufacturer and retailer WyndyMilla has teamed up with Reynolds Wheels to form men's, women's and youth development racing line-ups for 2014.
The women's team will aim for this season's Women's Tour Series and National Road Series races, whilst the men's squad will take part in National B series races with forays into National A events and the Tour Series.
Naturally enough, the squad will use WyndyMilla's custom-made bikes and Reynolds carbon-fibre wheels, with other components including Shimano Dura-Ace drivetrain, Rotor chainrings and TEC carbon finishing kit.
WyndyMilla director Henry Furniss said: "After being involved in top flight cycling sponsorship for the past two years we're ecstatic to be in a position to become title sponsor for the first time in 2014.
"We're proud to be one of the companies leading the charge in women's and youth cycling. For us this team creates the perfect arena to show what we can do with our Anglo-Italian handmade bikes, technical cycle kit and casual apparel, whilst supporting top UK and global talent, encouraging growth in our business and above all having fun!"
Women's line-up
Keira McVitty, 18
Hannah Payton, 20
Rebecca Womersley, 20
Mary Costello, 20
Tamiko Butler, 23
Cassie McGoldrick, 19
Plus one more rider to be confirmed
Youth development line-up
Hamish Turnbull, 14
Harry Paine, 15
Isla Rush, 15
Men's line-up
Jamie Scott, 34
Henry Furniss, 39
Jake Hales, 24
Adam Cotterell, 27
Luke Merrilees, 25