Bartosz Huzarski's legs cause social media stir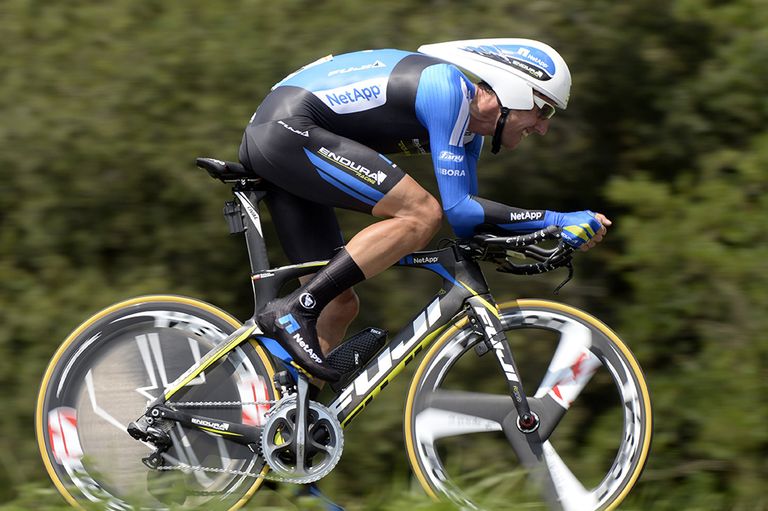 (Image credit: Graham Watson)
NetApp-Endura's Bartosz Huzarksi has put himself in the limelight by posting a picture of his legs on social media.
The Polish Tour de France rider posted the picture after stage 18 to Hautacam on which he finished 31st. Just over ten minutes behind stage winner Vincenzo Nibali. Huzarksi went on to finish the Tour in 68th place, two hours and 58 minutes behind Nibali.
Although some mainstream media have quoted 'experts' saying this 'isn't normal' and even mentioned it is a result of doping, it is not uncommon among Tour riders.
The pronouced viens are a long term result of increased capillary density (common in elite endurance athletes), exaggerated by dehydration after a long day in the saddle and low body fat levels experienced towards the end of a three week grand tour.
As the TT picture above - taken two days later - shows, a rider's legs will return to a more normal appearance when they are well hydrated.
BMC pro Taylor Phinney posts photo of heavily scarred leg after breaking left leg in two places during US Pro