UCI failed to take into account rider fears about disc brakes, claims CPA
CPA says that it attempted to bring riders' concerns to the attention of the UCI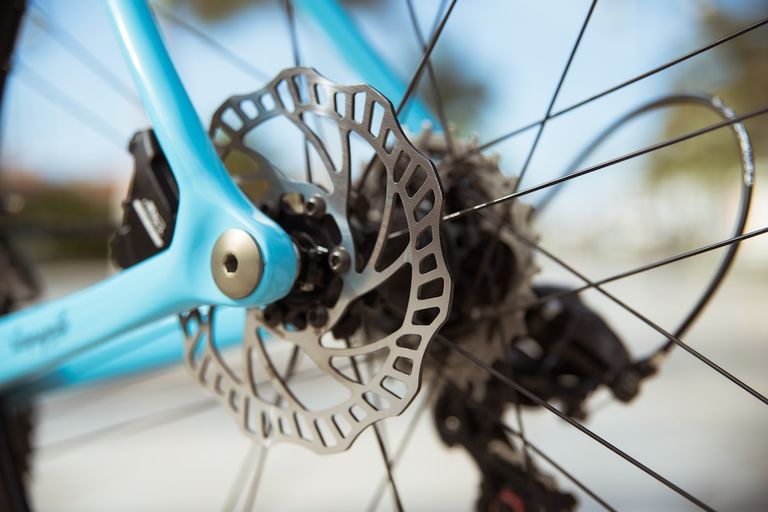 Rider's association the Cyclistes Professionnels Associés (CPA) has come out in criticism of the UCI, saying that it failed to take into account rider fears about the safety of disc brakes when introducing the technology into the peloton.
This comes a week after Movistar rider Fran Ventoso was allegedly injured by a disc brake rotor at Paris-Roubaix, an incident which led to the UCI suspending its trial of disc brakes.
>>> "Disc brakes are still the future and will become an important part of road racing"
In a lengthy statement, the CPA set out the action that it attempted to take to bring the possible safety issues of disc brakes to the attention of the UCI, but claims that at numerous points of the process the UCI failed to take its opinion into account.
The CPA states that it started canvassing opinion on disc brakes among riders at the 2015 edition of Paris-Nice, well before the first disc brake trials in races last August, where "many riders, not all of them, expressed their fears related to the use of disc brakes (such as burns and injuries from falls)."
Watch: what do pro riders really think of disc brakes?
Throughout the 2015 season, the CPA and national associations continued to canvas opinion among riders, before presenting these views to the UCI's Equipment Commission. Rider fears were also emphasised in a series of meetings with the UCI in October and November 2015.
However, according to the CPA, "the UCI clearly wanted to continue the planned tests without taking into account the CPA remarks and despite the numerous red flags."
>>> Shimano and Campagnolo distance themselves from Ventoso's disc brake injury
In January 2016, the CPA wrote another letter to the UCI, expressing similar concerns, but also requesting to have a representative on the Equipment Commission. Although this request was granted and the CPA claims that it "always highlighted the risks for the riders", the UCI did not stray from its course of introducing disc brakes into the sport.
At the time of Ventoso's accident at Paris-Roubaix, the CPA was planning "an anonymous survey to know their real views, without pressure from sponsors (bicycle manufacturers) and teams" which it planned to present to the UCI.
Going forward, the CPA says that it welcomes the UCI's suspension of its disc brake trial and will "work with all the cycling stakeholders for the development in all areas of our sport but on one condition: the riders' safety."