Ready for something different? How to get fit off the bike
Many of the world's best cyclists are also very accomplished in other activities – and perhaps it's no coincidence. Dr Josephine Perry sets out an assortment of sideline interests to complement your riding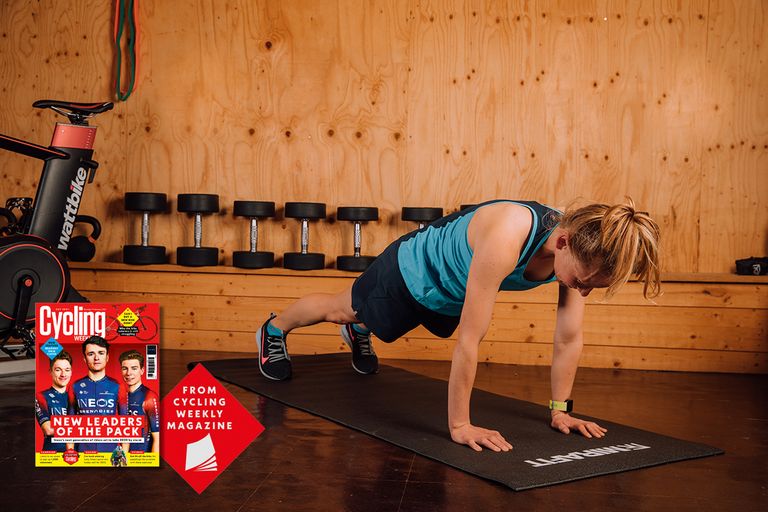 (Image credit: Future)
Cycling gives us a strong sense of who we are. As cyclists, we're lovers of freedom, speed and achievement. We enjoy working hard to push to the next level, and we share a sense of belonging in a sport with a deep history and culture.
All of this is underpinned by the knowledge that our hobby helps keep us physically and mentally healthy. Being secure in our commitment to two wheels should give us the confidence to try other activities, since there are few more effective ways to stay fresh and hungry for more cycling.
>>>Subscribe to Cycling Weekly magazine for more expert fitness advice every week (opens in new tab)
There will always be times when riding your bike just isn't feasible. Perhaps it's icy outside, your bike is being fixed, you have an injury or you simply fancy doing something different.
When a recent injury forced me off the bike for several weeks, I took out a new gym membership and it opened up a range of new options that I'd been too bike-fixated to notice.
After trying out a bunch of new sports, I headed back onto the bike stronger and more resilient. The shake-up was mentally invigorating, and the strengths developed should help make me less injury-prone and more adaptable.
Could adding in some alternative endeavours boost motivation, increase physical and mental flexibility, build different strengths and help you develop transferable skills? In this feature, we'll take a look at seven different activities you could do alongside your riding – with a wide range of potential benefits on and off the bike.
Running
No, we are not trying to turn you into duathletes, but running is a popular second sport for many riders – even the pros. Adam Yates (Ineos Grenadiers) ran the Barcelona Marathon in November in a very decent two hours 58 minutes, and soon afterwards Tom Dumoulin put in an even more impressive 32:38 10k time in Maastricht.
Former Olympian Michael Woods (Israel Start-Up Nation) has run a sub-four-minute mile, and Primoz Roglic (Jumbo Visma) is reported to run every day, even during the Tour de France.
Running's popularity among cyclists stems from its simple logistics, but it has great fitness benefits too. Low-impact sports like cycling can lead to a decrease in bone density (which declines with age anyway), meaning we are at higher risk of stress fractures and osteoporosis. Unlike cycling, running is a weight-bearing exercise, so it strengthens bones and reduces our long-term injury risk.
To read the full feature that includes advice on rowing, dance, free weights, pilates and more, pick up the February 17 edition of Cycling Weekly magazine. It's on sale now in newsagents and supermarkets and online (opens in new tab). If you want more content like this you can subscribe, save on the cover price (opens in new tab) and get it delivered every Thursday.
Thank you for reading 5 articles this month* Join now for unlimited access
Enjoy your first month for just £1 / $1 / €1
*Read 5 free articles per month without a subscription
Join now for unlimited access
Try first month for just £1 / $1 / €1
Dr Josephine Perry is a Chartered Sport and Exercise Psychologist whose purpose is to help people discover the metrics which matter most to them so they are able to accomplish more than they had previously believed possible. She integrates expertise in sport psychology and communications to support athletes, stage performers and business leaders to develop the approaches, mental skills and strategies which will help them achieve their ambitions. Josephine has written five books including Performing Under Pressure, The 10 Pillars of Success and I Can: The Teenage Athlete's Guide to Mental Fitness. For Cycling Weekly she tends to write about the psychological side of training and racing and how to manage mental health issues which may prevent brilliant performance. At last count she owned eight bikes and so is a passionate advocate of the idea that the ideal number of bikes to own is N+1.