Schlecks' director Andersen should be banned, says French boss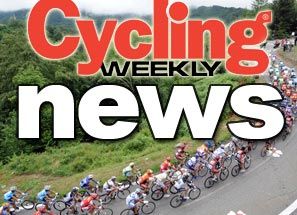 Kim Andersen should be fired from his managerial post at Andy Schleck's team due to his past doping offenses, according to French Cycling Federation (FFC) President David Lappartient.
In an interview with France's Le Monde newspaper last week, Lappartient said that cycling could take more steps to ensure a cleaner future. He pointed to the teams' directors and managerial staff, who have a doping past or who have hired questionable riders.
"Considerable efforts have been made to solve the doping problem in cycling, but there is still work to be done," said Lappartient.
"I think it needs to get rid of many of the team managers at the international level. When I see that some teams are recruiting riders like [Riccardo] Riccò or [Ezequiel] Mosquera, they did not get the idea. Someone like Kim Andersen, who, although his penalty was lifted, was still banned for life for three positive controls, has found a team again!
"There is an obligation to set an example, we must get our house in order."
Andersen was the first Danish rider to wear the yellow leader's jersey at a Tour de France in 1983. In 1987, tested positive for doping and was give a lifetime ban, but it was later reduced to one year. In 1992, he tested positive and was fired by Team Z.
Since 1998, he has worked as a sports director, with team CSC/Saxo Bank from 2004 until this season. He helped Carlos Sastre win the Tour de France in 2008 and Andy Schleck finish twice second in the last two years.
Andersen will guide Schleck and Fabian Cancellara next year at the new Luxembourg-based team. The team received a first division licence last week and will likely race the Tour de France next year. Lappartient would have to work with the International Cycling Union (UCI) or the Tour de France organiser, Amaury Sport Organisation (ASO) to implement new rules for team managers and directors.
Lappartient's aimed his comments concerning cyclists Riccò and Mosquera at Dutch team Vacansoleil. Riccò served a 20-month ban for doping with EPO at the 2008 Tour de France. He returned this year, signing a contract with Vacansoleil mid-season.
Mosquera signed for the team after he finished second at the Vuelta a España and just before the UCI announced he tested positive for hydroxyethyl starch. Hydroxyethyl may be used as a masking agent for Erythropoietin (EPO).
Riccò's and Mosquera's UCI points from the last two years helped Vacansoleil gain a first division licence for next season. Vacansoleil kept Mosquera on its roster because his ban was lifted in October. Hydroxyethyl starch is only at the UCI's doping list, and not at WADA's.
Thank you for reading 20 articles this month* Join now for unlimited access
Enjoy your first month for just £1 / $1 / €1
*Read 5 free articles per month without a subscription
Join now for unlimited access
Try first month for just £1 / $1 / €1