Three-time Giro d'Italia winner Fiorenzo Magni dies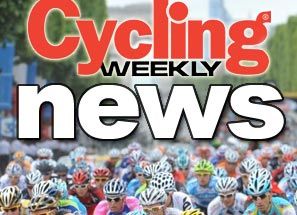 Fiorenzo Magni died today at the age of 91 in Monza, Italy. The Italian cyclist won the Giro d'Italia and the Tour of Flanders three times each, and seven stages in the Tour de France.
Italian media reported this morning, amid the Lance Armstrong doping fallout, that Magni died in his sleep. His professional career stretched from 1940 to 1956, spanning the Second World War. During that time, he spent nine days in the leader's yellow jersey at the Tour de France.
In 1950, he took the jersey in the 11th leg from Pau to Saint-Gaudens. Swiss Ferdi Kübler trailed by two minutes, 31 seconds, but easily gained the lead the next day and went on to win the race two weeks later.
Magni lost his chance to win the Tour and was forced to abandon along with the other Italians in support of Gino Bartali. The Italian champion had been blamed for the crash of Frenchman Jean Robic and subsequently felt threatened by the fans.
On home ground one year later in Varese, Magni lost again to Kübler. He was runner-up in the World Championships.
"But even without those two titles," long-time rival, Alfredo Martini told La Gazzetta dello Sport in 2010, "he was among the best of his time."
Magni may have won more if he was not racing in the era of legends Bartali and Fausto Coppi. Despite this, he beat them to win the Giro d'Italia three times. In 1955, he became the oldest winner ever, finishing 12 seconds over of Coppi.
"They taught me how to lose," Magni said on his 90th birthday. "It's important because in cycling, like in everyday life, you lose more than you win."
From 1949 to 1951, three times in a row, he won the Tour of Flanders. No cyclist has yet to match this feat.
In his later years, after retiring, he looked over the Ghisallo Museum perched above Bellagio. Every year, the Tour of Lombardy climbs to the museum and pays respect to the sports heroes. The museum and chapel next door honour current and past greats, and now will certainly find a place for Magni.
The Giro and newspaper La Gazzetta dello Sport said today that they would dedicate the leader's pink jersey next year to Magni. And that a ceremony will take place on the final day, May 26, in Brescia.
Giro director, Michele Acquarone said, "Fiorenzo used to tell me, 'No one gives you anything for free in life, you have to fight everyday and try to improve yourself.' His panache and his courage will all be an example to follow. He will be greatly missed."
Fiorenzo Magni: Major wins
Giro d'Italia (1948, 1950, 1951), 6 stages and 24 days in pink
Tour de France: 7 stages and 9 days in yellow
Ronde van Vlaanderen (1949, 1950, 1951)
Italian Road Race Championship (1951, 1953, 1954)
Vuelta a España: 3 stages
Thank you for reading 20 articles this month* Join now for unlimited access
Enjoy your first month for just £1 / $1 / €1
*Read 5 free articles per month without a subscription
Join now for unlimited access
Try first month for just £1 / $1 / €1