Tramadol could provide performance enhancement for cyclists, study finds
Scientists find five per cent increase in time trial power under certain conditions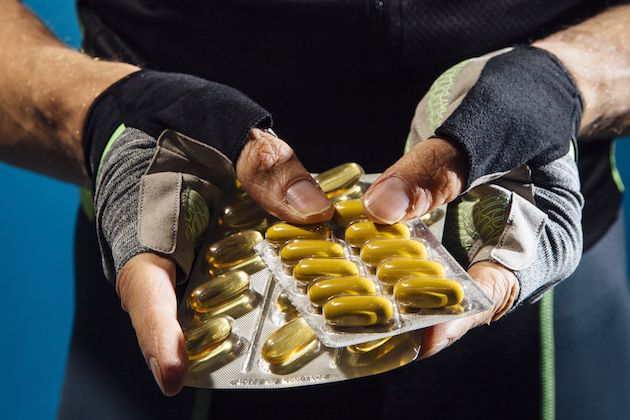 Tramadol, the controversial painkiller allegedly used by some professional cyclists and blamed for causing crashes in the past, has been found to improve cycling performance under certain conditions, according to a research paper.
The paper, by scientists from the University of Granada and the University of Kent, found that Tramadol, which isn't banned by the World Anti-Doping Agency (WADA), improved cyclists' power by an average of five per cent in a 20-minute time trial.
In the experiment, 19 male and nine female with a "medium to high" level of fitness were asked to perform two 20-minute time trials, one after being given Tramadol, and the other after being given a placebo.
>>> It's official: Cycling to work will help you lose weight as effectively as going to the gym
The scientists asked the participants to warm up before performing a 20-minute time trial, during which their average power and heart rate were measured.
The results showed that riders' average power after being given Tramadol was on average five per cent higher than when given the placebo (220 watts compared to 209 watts).
Riders also had a slightly higher average heart rate after taking Tramadol (166bpm compared to 162bpm), despite there being no difference in the rate of perceived exertion.
Watch: How to achieve a time trial personal best
In a second test, the scientists not only made the cyclists complete two 20-minute time trials, but also made them complete a mental exercise at the same time.
Interestingly, the physical effect of Tramadol was not as great in this test, with a smaller difference in performance in terms of both power output and heart rate, showing that any performance enhancements shown in the first experiment were not replicated when mental exercise was added into the equation.
>>> 'What are you waiting for?!' WADA slammed for failure to ban Tramadol and corticosteroids
There was also no significant difference in the ability of participants to carry out the mental task depending on whether they had taken Tramadol or not.
The research was carried out with the support of grants from WADA, with the report's authors concluding that "anti-doping authorities may reconsider Tramadol's status."
This article was updated on October 3 to reflect the fact that the paper is peer-reviewed and accepted for publication in the Journal of Science and Medicine in Sport , and compared the effects of Tramadol within a group rather than between groups.