WADA: 'UCI being deceitful' by disbanding Independent Commission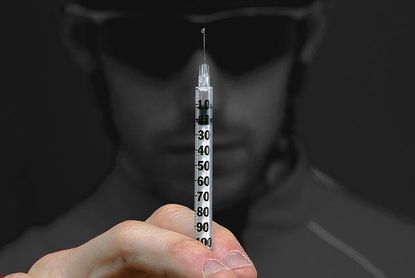 The World Anti-Doping Agency (WADA) has issued a stinging statement rebuffing several claims made by the Union Cycliste Internationale (UCI) in its announcement relating to the disbandment of the Independent Commission.
The UCI had said that the commission was disbanded in part due to the non-co-operation of WADA and the United States Anti-Doping Agency (USADA). WADA evidently disagrees...
"WADA is dismayed by the press release issued by UCI yesterday, both in terms of its content and its deceit," read the statement issued by WADA President John Fahey on Tuesday, January 29.
"The Independent Commission established by UCI was intended to review the allegations of complicity of UCI in the Lance Armstrong doping conspiracy as raised by USADA in its thorough decision.
"Instead UCI has again chosen to ignore its responsibility to the sport of cycling in completing such an inquiry and has determined to apparently deflect responsibility for the doping problem in its sport to others."
From the outset, Fahey expressed concerns over the Independent Commission, questioning its true independence from the UCI, its unrealistic timeline and the subsequent treatment of riders or third parties who gave evidence to the commission.
UCI president Pat McQuaid has said that it will now create a Truth and Reconciliation Commission (TRC) to "examine the culture of doping in cycling in the past and to clear the air so that cycling can move forward." McQuaid indicated that WADA had made a U-turn on whether it would fund a TRC, but Fahey denies ever saying his organisation would contribute.
"WADA has not and will not consider partaking in any venture with UCI while this unilateral and arrogant attitude continues. There has been no suggestion made by WADA that it will pay for or contribute to any collaborative effort with UCI into investigating UCI's long-standing problems with doping in its sport and its alleged complicity," said Fahey.
The IC issued its own statement on Tuesday afternoon, reacting to the news of its disbandment. "The Commission remains concerned as to WADA's and the UCI's ability to agree the scope, timing and structure of the TRC and also whether the T&R process is sufficiently advanced to justify the UCI's termination of this Inquiry."
"Neither the UCI nor interested stakeholders have provided sufficient co-operation to enable the Commission to do its job. This failure to cooperate makes our task impossible. Therefore, the proposed hearing on 31 January 2013 will not take place."
Related links
UCI disbands Independent Commission
UCI to set up Truth and Reconciliation framework
UCI independent commission hearing stalls
WADA turns back on UCI Independent Commission
WADA chief expresses concerns over UCI independent commission
Tanni Grey-Thompson named in UCI independent commission panel
UCI details independent review
USADA Armstrong doping report in brief
UCI responds to USADA Armstrong doping evidence
USADA publishes details of Armstrong doping case file
Thank you for reading 20 articles this month* Join now for unlimited access
Enjoy your first month for just £1 / $1 / €1
*Read 5 free articles per month without a subscription
Join now for unlimited access
Try first month for just £1 / $1 / €1