White responds to Garmin sacking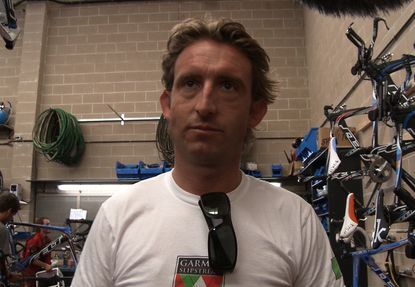 Former Garmin-Cervelo directeur sportif Matt White has confirmed that he was dismissed from the squad due to referring Garmin rider Trent Lowe to Spanish doctor Luis Garcia del Moral in 2009.
Garmin team rules stipulate that none of the team's riders can be referred to an external doctor without approval by the team's own medical staff. As the news emerged that White had contravened this rule, team boss Jonathan Vaughters had no option other than to terminate White's employment with the squad.
"I've had three outstanding and really enjoyable years with the boys from Slipstream and with all the movement in the focus for the team this year I reckon that my own efforts and momentum could be better directed elsewhere for this season," White said in his statement.
Commenting on why he had referred fellow Australian Lowe to a doctor in Valencia, White said: "My commitment as Sports Director has always been to ensuring the optimal health and well-being of our riders. So when Trent Lowe, who was living in Valencia and who had been sick for a long time, came to me for help, I sent him to the local Valencian sports institute for testing so we could find out what we were dealing with.
"I understand that the rules are the rules. I am sorry for my mistake and I am ready to move on."
White has been linked with a future role in the Australian Green Edge team, which is hoping to secure a Proteam licence for 2012 from the Union Cycliste Internationale (UCI). White was recently appointed as Cycling Australia's professional men's road coordinator.
"There is so much opportunity for cycling overseas and here in Australia, that the decision really will be best for both of me and the team," White said. "The lads know I wish them all the best for 2011."
At the weekend, Vaughters spoke to Cycling Weekly to explain his decision to sack White. "I am very disappointed in Whitey's lack of judgment and forethought into making that decision," he said. "He is obviously unhappy [about the decision], but he accepted it. That's about all I can say."
Related links
Vaughters on why he had to sack Matt White
Matt White sacked from Garmin-Cervelo team
Australian Green Edge team launched with eye on Tour
Thank you for reading 20 articles this month* Join now for unlimited access
Enjoy your first month for just £1 / $1 / €1
*Read 5 free articles per month without a subscription
Join now for unlimited access
Try first month for just £1 / $1 / €1