Inside Hunt Bike Wheels HQ: 3D scanners, printers and the never-ending search for speed
Hunt shows off the latest toys helping to steal a march on its competitors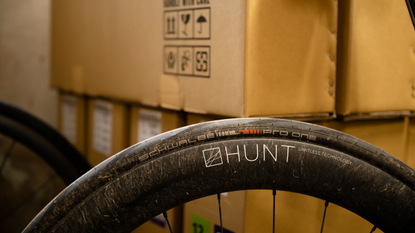 (Image credit: Roo Fowler)
Like a teenager unable to distance themselves from embarrassing childhood stories at a family reunion, the memories of Hunt's early days as a purveyor of open mould carbon wheels have likewise hung around.
Not that there's anything wrong with that setup as a business model - the wave of affordable carbon wheelsets which have come to market since Hunt's founding in 2015 was instrumental in forcing the manufacturers of the best road bike wheels to slash their prices in response.
But it does smart a bit when that is what's remembered - rather than the subsequent years of research and development: shuttling back and forth to the GST Windkanal, in Immenstaad, Germany; the regular 'white paper' releases; and some extremely cool new kit at their headquarters in the South of England.
Hunt remains a tightly-knit and modestly-sized company. They're still based at the very same industrial estate in which they started up eight years ago - though now they've spread out across most of the complex, beyond the small office and warehouse they started with.
But that can play to Hunt's advantage. Smaller and more nimble, they chase opportunities wherever they present themselves - most recently that manifested in a European grant, which has equipped the Sussex-based brand with some game-changing tech.
But I'll get onto that second, first let's start with pretty much the polar opposite: an insight into the market for rim brake wheels - oh yes.
Spares and rim brakes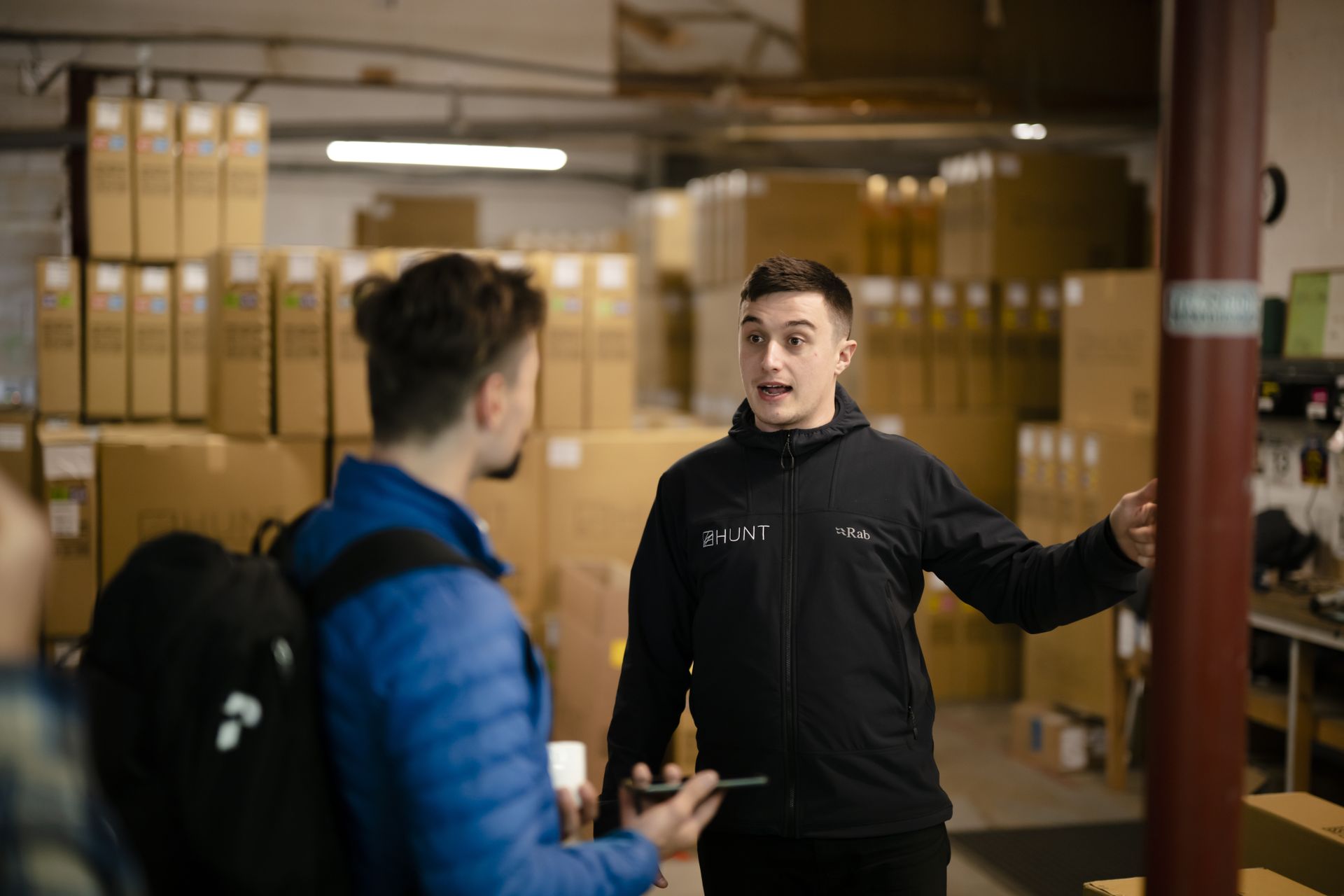 It didn't happen suddenly, there's been no fanfare heralding the discarding - the purging - of rim-brake wheels from the model lines of the big manufacturers. Nevertheless, the the end result isn't much different.
Interestingly, this seems to have worked out well for Hunt. Although the share of rim brake wheels it sells has likewise decreased, the run-off has been much slower than they anticipated and rim brake sales still make up a sizeable portion of their turnover.
Demand has dropped from where it was - but so to has the broader supply, which has balanced things out. "As long as people are still wanting to buy them, we'll keep making them," is the sentiment at Hunt - although, like the wider industry, the company's primary research and development is on disc brake models.
Regardless, the team at Hunt aren't disposed to forget where they came from when pushing ahead: they keep spares for every product they've ever produced - which is made easier by their predilection to cross-compatibility wherever possible.
'Change for change's sake' can sometimes tick a box, whether that's for the placation of senior management or company shareholders. But cross-compatibility makes life easier for any consumer who might have multiple products, and for warehouse operatives managing inventory. Essentially it's just common sense prevailing, but that shouldn't be taken for granted.
3D scanning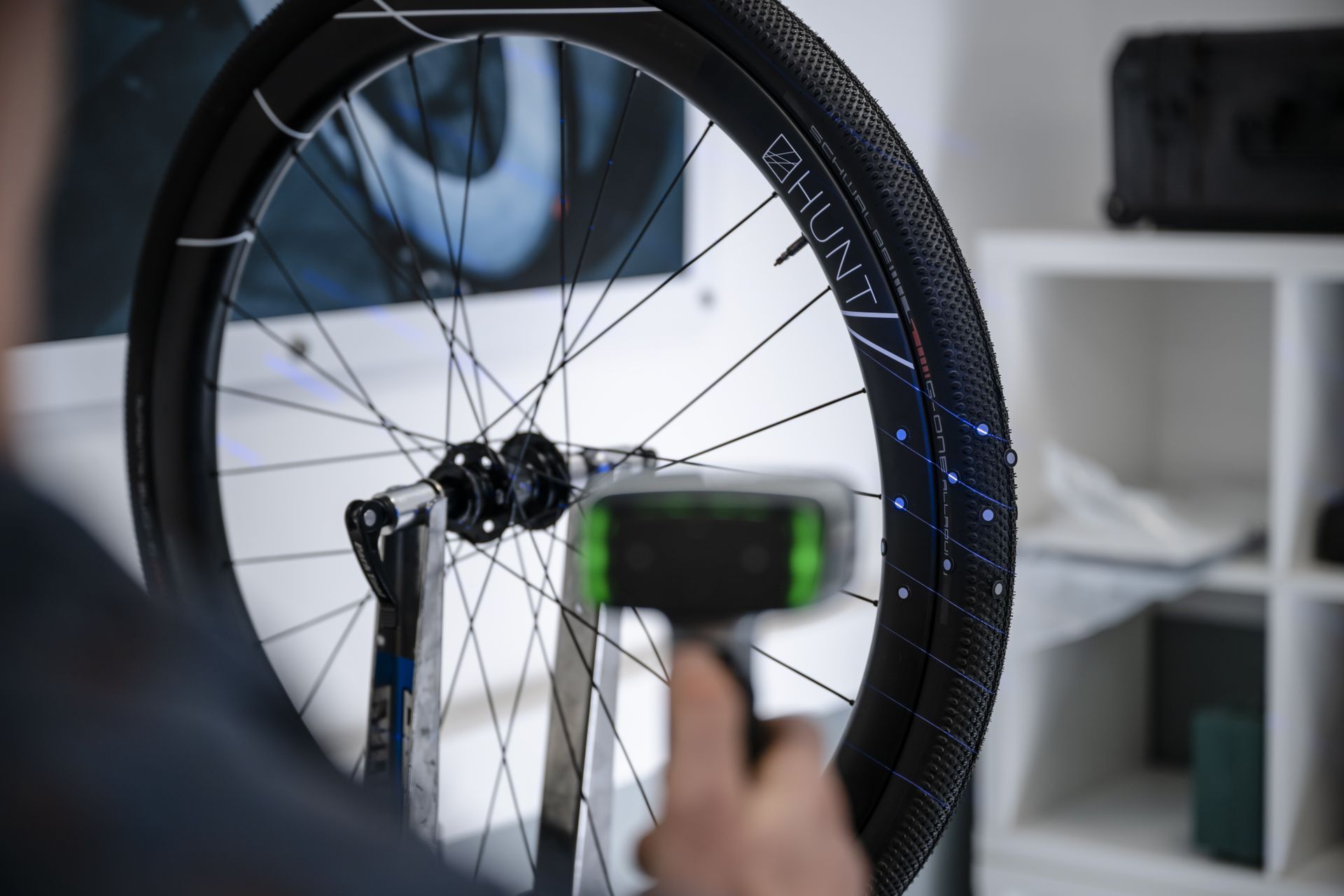 Perhaps the most exciting part of the kit grant Hunt was awarded is their 3D-scanner.
Benchmarking against their competitors has long been central to Hunt's R&D approach. The trips down to the Immenstaad wind tunnel were in large part to get the data on Zipp's, Enve's Roval's and DT Swiss' flagship wheels as to refine and develop their own prototypes.
Because pretty windtunnel time is finite and limited, every major brand using Computational Fluid Dynamics (CFD) for a significant portion of the development stage. It's super quick to whip up a new rim profile in the software and see how it performs there than it is to produce a prototype and take it to a tunnel.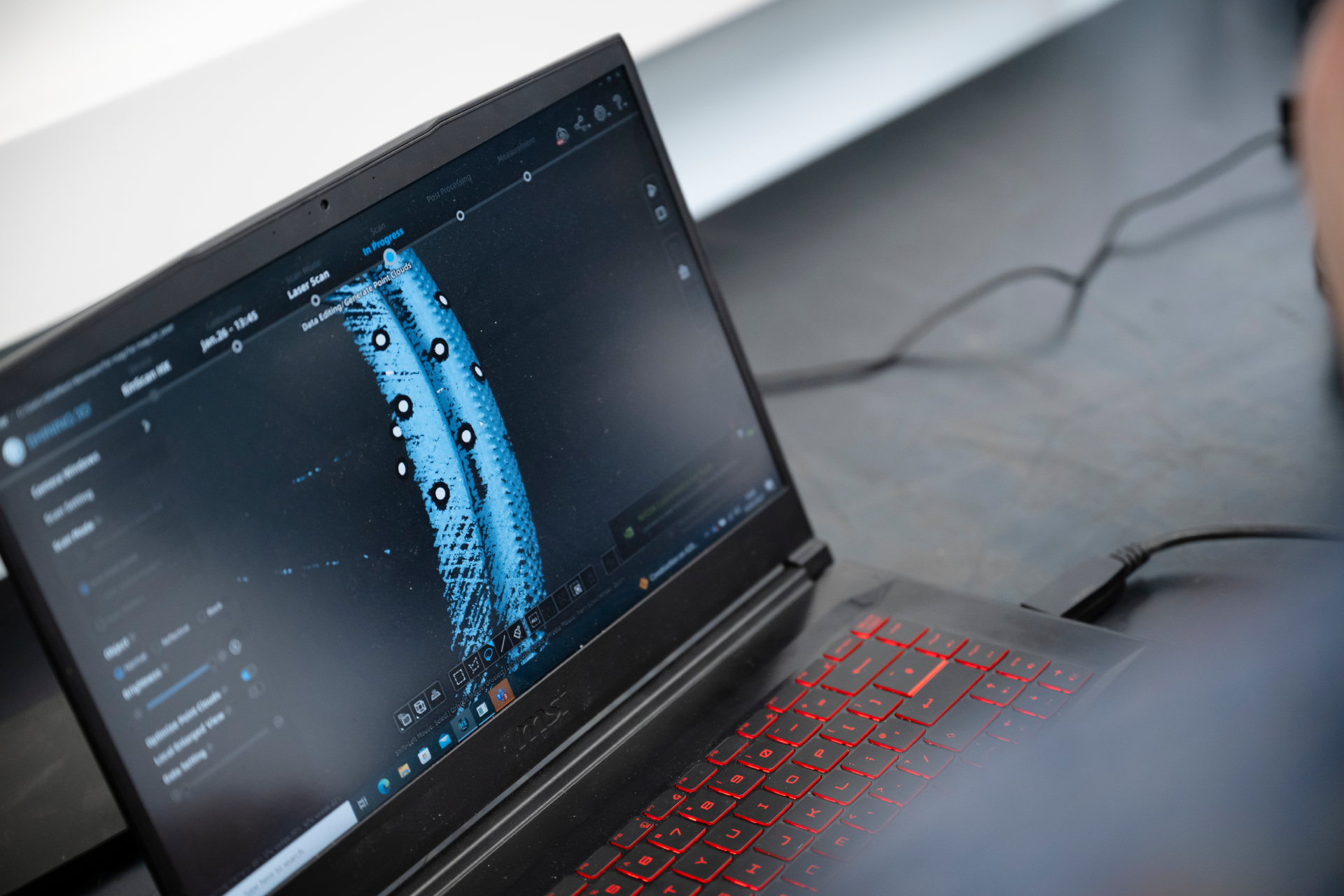 CFD doesn't entirely replace the need for windtunnel testing, it's necessary to check how the design performs in the real-world to see if it's externally valid'. But it does mean you can come to the windtunnel with a much better idea of what is likely to perform well.
But whilst Hunt has the CAD files (the digital designs) for its own wheels and can plug those straight into its CFD software, it doesn't have those files of its competitors - understandably that informative is kept a secret by the brands.
This is where the 3D scanner comes in. With this piece of kit, Hunt can create a highly detailed file with the exact dimensions of any wheelset. This can be plugged straight into the CFD software and Hunt and directly compare the aerodynamic efficiency of its wheels versus its competitors - without any of the noise and in many more permutations than would be possible in the wind tunnel.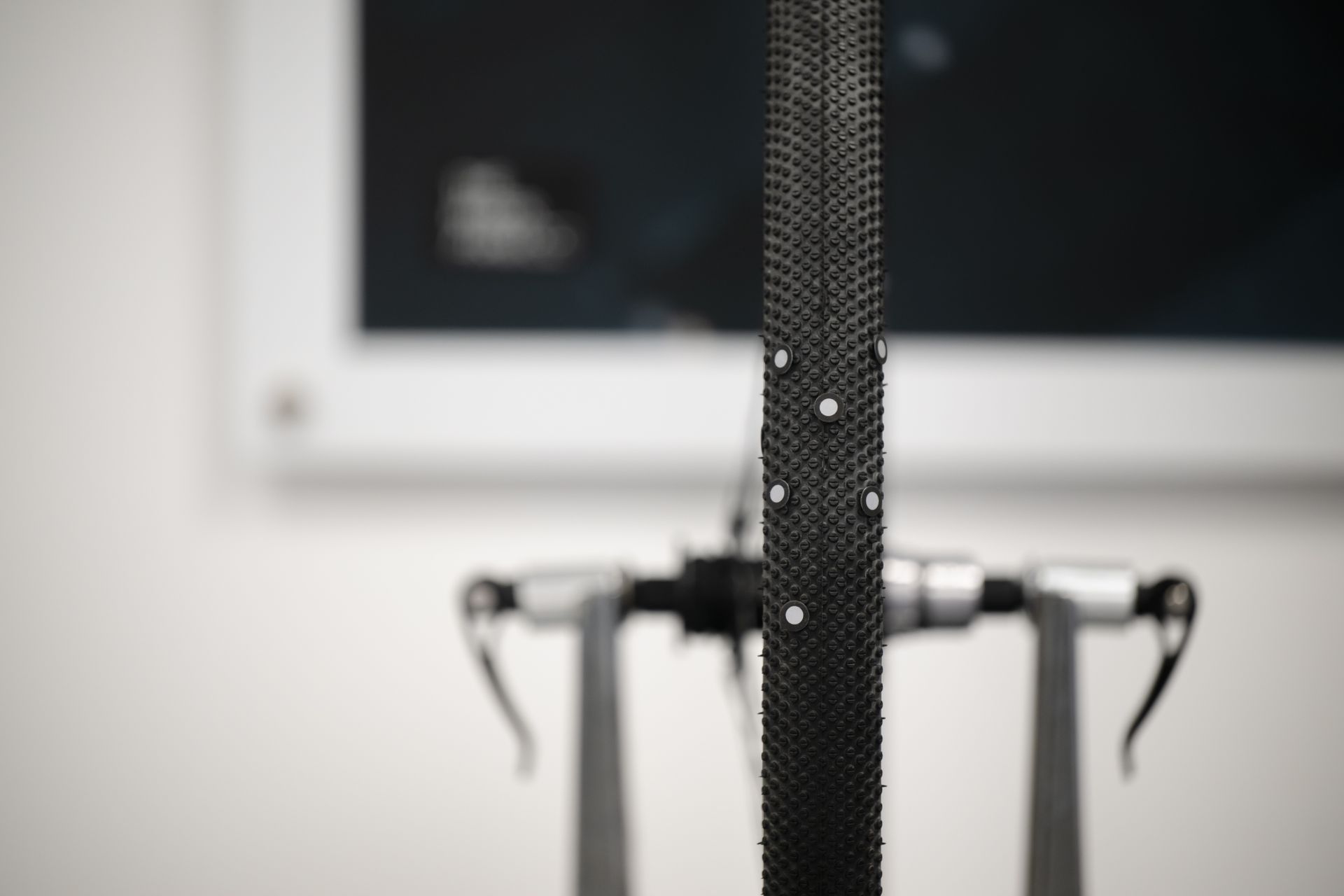 The scanning is so detailed, it can even pick up the logos printed on the sidewalls of a Schwalbe tire, mapping the contours of a tread pattern goes without saying - and that is an area which Hunt is paying increasingly more attention to.
Many of the best gravel tires, such as the Schwalbe G-One Allrounds mounted here, may have pretty low profile knobs - but they still act effectively like paddles, increasing the turbulence of the airflow as it passes over.
The extent to which the airflow is laminar (steady) or turbulent dictates what the optimal rim profile will be - it's partially why we're seeing increasingly more 'blunt' rim profiles on modern wheelsets.
Being able to accurately map the contours of the tires in their CFD software, Hunt can accommodate this data in its gravel wheel designs - so stay tuned for the next release there.
As an aside, in the debate of whether there is any point in optimising the aerodynamics of the best gravel wheels, Hunt's view is that - at least for the racing scene - there absolutely is. Although the speeds might not be comparable to road, they're still well above the 10mph tipping point when aero becomes the dominant force holding you back.
3D printing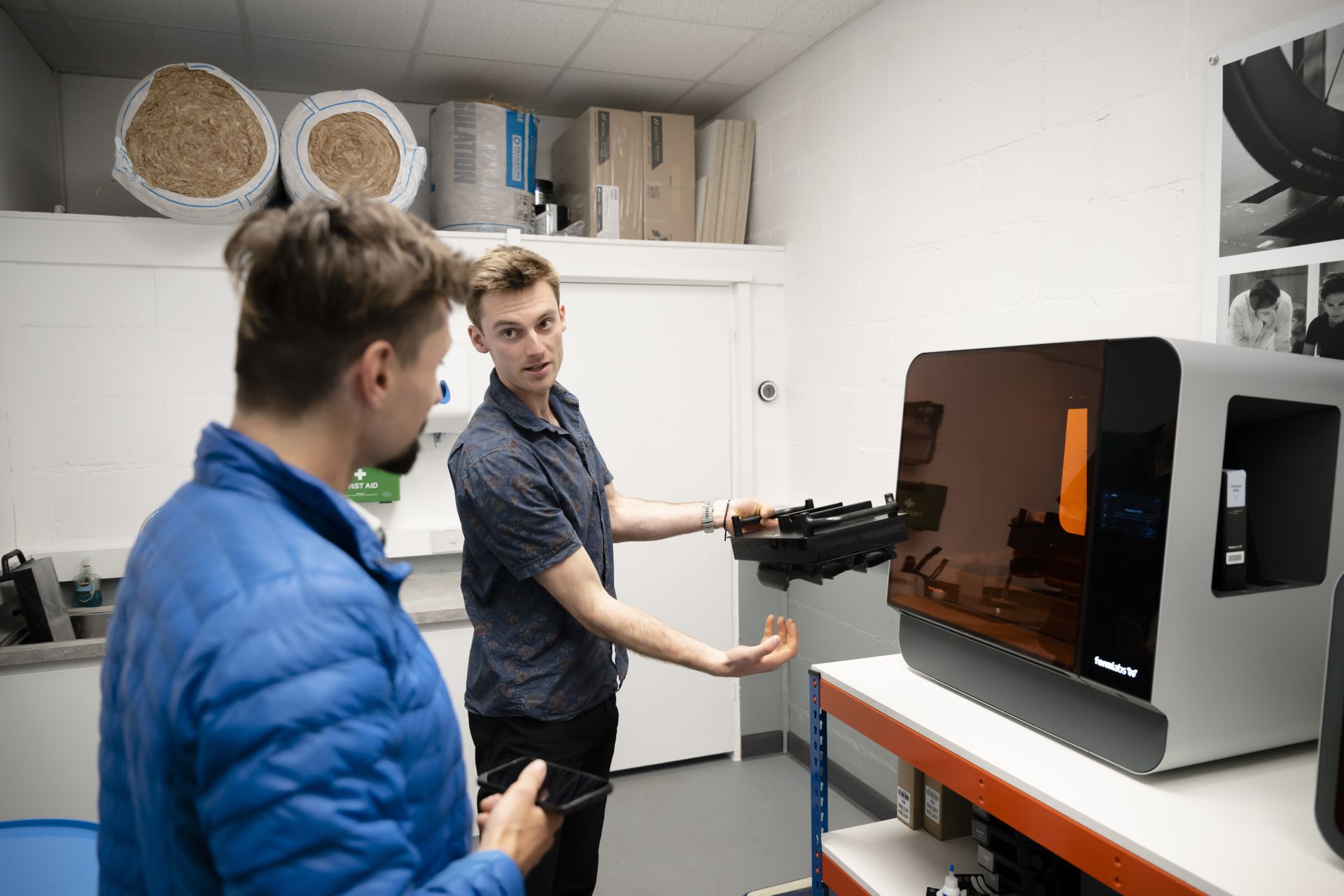 3D printing has been around for quite a while now, and the use of this tech is nothing new for Hunt. What has changed is a printer upgrade and a new composite material.
Now, not only can Hunt print out its rim designs, they can build them up into a complete wheels - hubs, spokes and tires. These plastic rims weigh are deceptively heavy, you wouldn't (or maybe you would) want to ride a set - plus the rims do fatigue over time and end up deforming after a while from the stresses of the tire and spokes.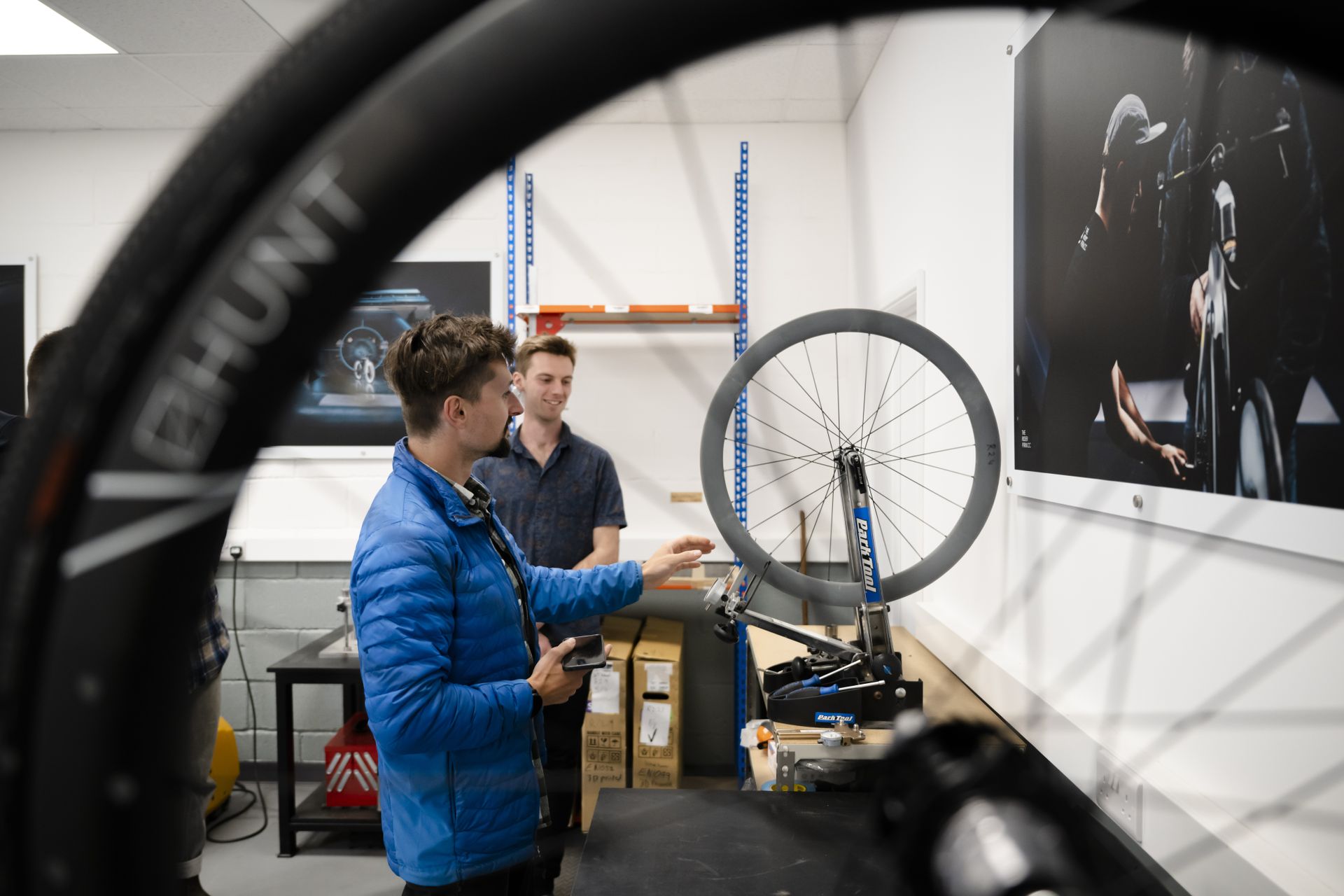 Still, these rims are incredibly useful for quickly and cheaply iterating a much greater variety of rim shapes for wind tunnel testing - boosting Hunt's real-world data as much as the 3D scanner helps with the CFD.
The little details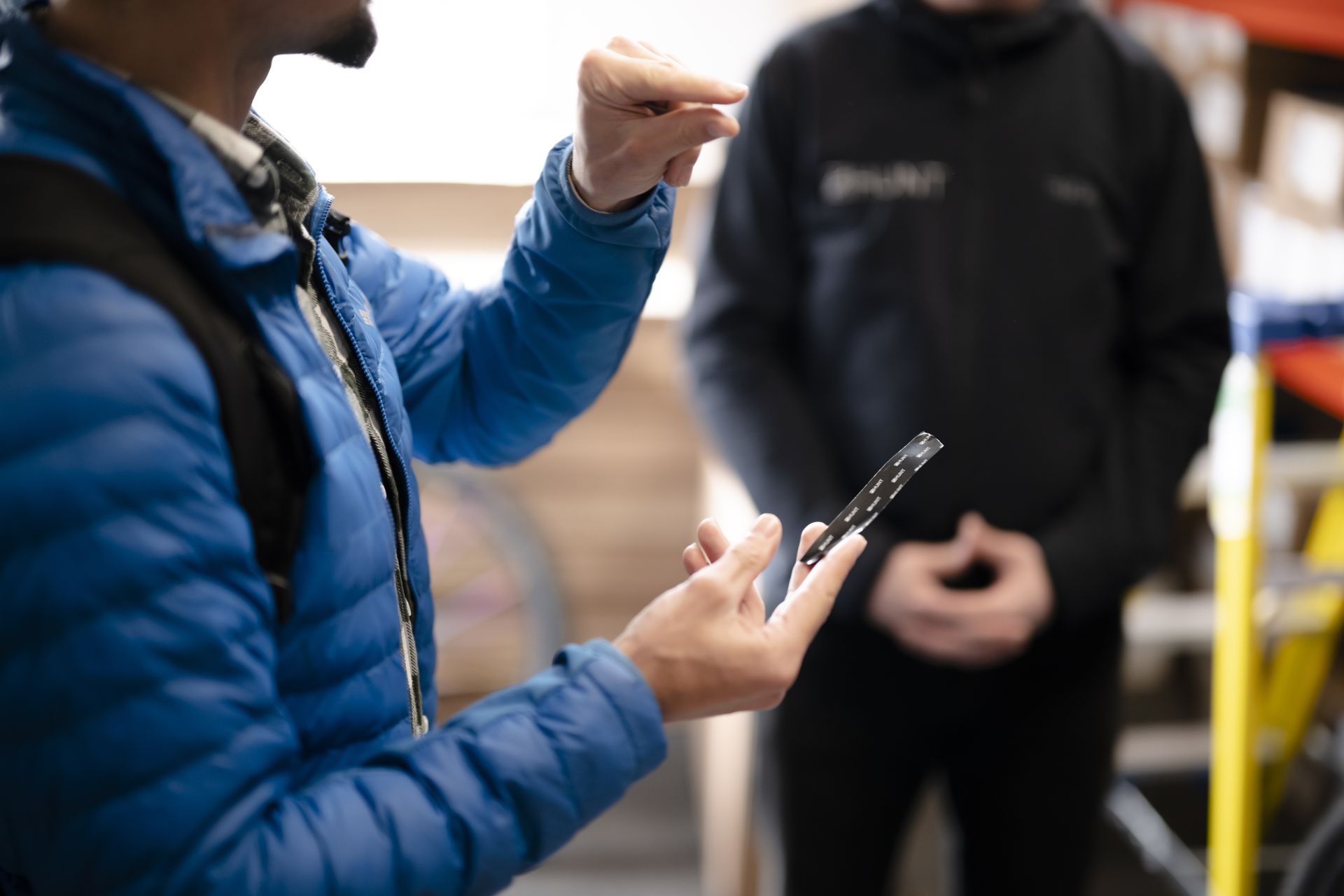 But Hunt's development isn't confined to just flashy new equipment - and anyway, it's the smaller details which can sometimes make the most significant differences.
You probably don't spare much of a thought for your rim tape - especially since pretty much all wheels these days now come with tubeless tape preinstalled. But this was one of the major sources of frustration in the early days of tubeless - having to put up with plasticky tape that doesn't properly conform to the rim bed and which barely sticks to anything, including itself.
Requiring the stuff in huge quantities for all their wheels, Hunt has been continually on the look out for ever better suppliers - and are particularly proud of what they're using now. Much stickier, much more pliable. The irony is it's not something that most people will appreciate, with it quietly doing its job.
Thank you for reading 20 articles this month* Join now for unlimited access
Enjoy your first month for just £1 / $1 / €1
*Read 5 free articles per month without a subscription
Join now for unlimited access
Try first month for just £1 / $1 / €1