King Cage Iris stainless steel bottle cage review
The King Cage offers great access and shouldn't leave marks on the bottle, does it deliver?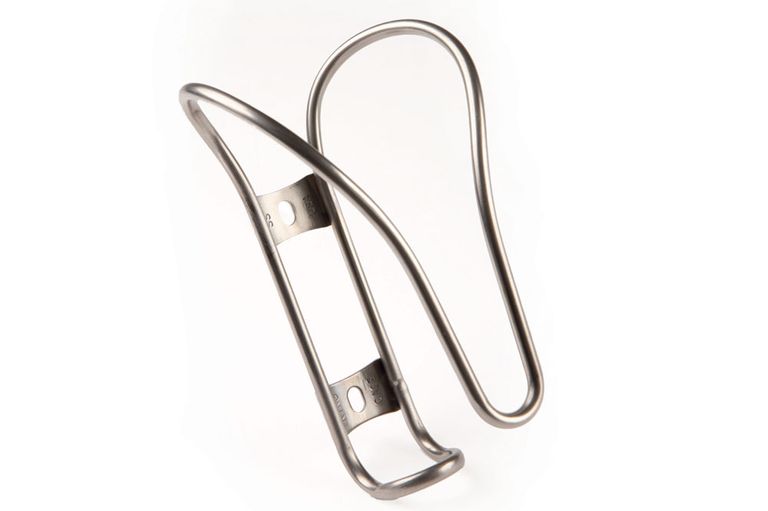 We love the price, the slender design and the access it allows but were still left with a couple of niggles and so docked the Iris a couple of points.
The clever upside-down design of the Iris means that bottle access on smaller frames is much improved with the only drawback being that the bottle can need a bit of a waggle to release from the cage's tenacious grip.
That said, with just over 1,000 miles' use, the seat tube-mounted cage managed to release the bottle twice. While the poor road surface didn't help, we'd say the fact that there is no upper 'latch' certainly played a part.
We were also a little annoyed that the packaging stated that it wouldn't mark the bottle and while not anywhere near as bad as aluminium, it was still marked.