Zipp Super-9 Carbon clincher review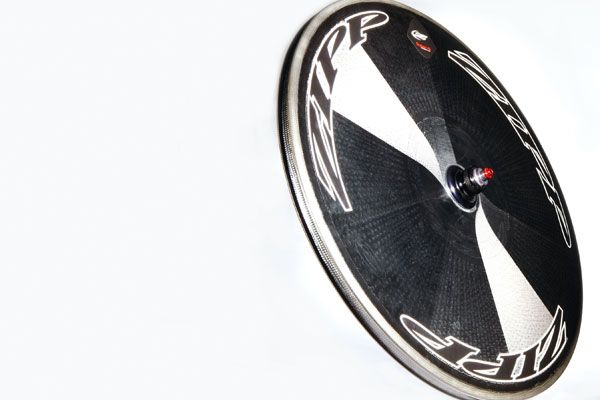 It's so good to ride, fast and easy I'd seriously consider racing one on the road for flat stages if it wasn't against the rules.
Reasons to buy
+

Stable

+

Fast

+

Comfortable
Most of us have a fear of riding discs. I regularly got asked "aren't you getting blown across the road?" while I was testing the Super-9. And the honest answer is "no".
Only once did the wind cause the bike to move unexpectedly underneath me - I'm sure it helps that I'm used to riding Zipp 808s.
You don't need me to tell you this is a quick wheel. Discs are well established but even the pros are starting to see the benefits of riding clinchers - just ask Tony Martin.
The clincher means the tyre can be mounted in a more predictable way and we've got to that stage with aerodynamics where a slightly off-centre or kinked tyre will compromise performance.
So it's fast but it's also laterally stiff and comfy too. I've experienced no brake rub which was good news yet what really surprised me was the comfort.
Genuinely it's got such a supple feel to the ride, which I've never felt before in a disc, that it puts many cheap deep sections to shame.