Halfords Bikehut Complete Bike Cleaning Kit review
Halfords Bikehut Complete Bike Cleaning Kit at £30 has everything you need to clean your bike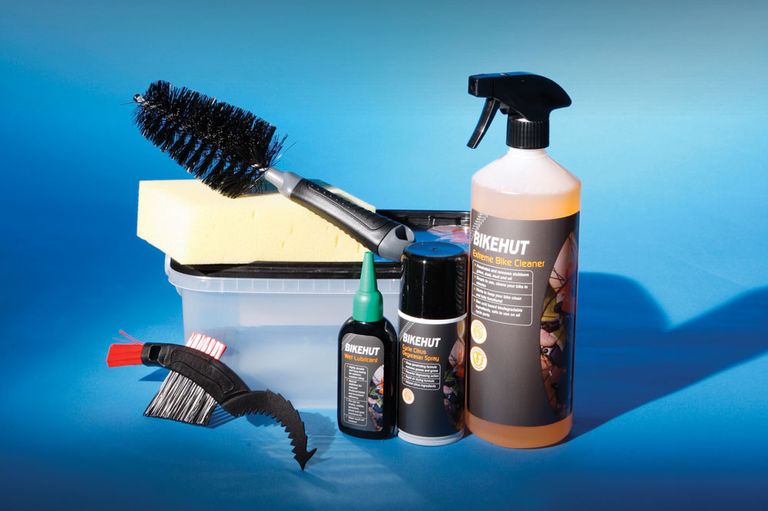 The main brush is fairly good and the wet chain lube gives good coverage, but can be a bit messy. Overall, everything you need.
For
+

Smells good

+

Breaks down dirt well

+
Against
-

Degreaser is a little small

-

Bike cleaner spray bottle needs work
The cleaning fluid works well and has a pretty pleasing scent. The spray bottle, however, is a bit of a let-down — the trigger is short and uncomfortable to use and has a tendency to leak down your arm, which is less than ideal.
The citrus degreaser is superb, breaking down the toughest of grime on cassettes quickly and easily with a great fruity smell — it's just a shame the can is so small.
The cassette-cleaning brush is OK, but it only works on seven- and nine-speed cassettes; it's too thick for 10/11-speed bikes.