If you were given $3,000 right now, what bike would you buy and why?
Introducing "CW asks," a new feature series aiming to inform, entertain and answer bike-y questions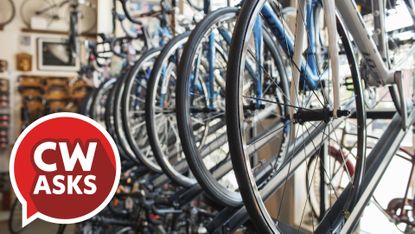 (Image credit: Future)
Get The Leadout Newsletter
The latest race content, interviews, features, reviews and expert buying guides, direct to your inbox!
Thank you for signing up to The Pick. You will receive a verification email shortly.
There was a problem. Please refresh the page and try again.
At Cycling Weekly, we pride ourselves on our journalism backgrounds and expertise. And day in and day out, we receive a host of questions from readers, new cyclists and friends alike. Some are thought-provoking, some quirky and some downright unexpected. Luckily, we are bike nerds and cycling fans first and foremost — and opinionated ones at that — so we decided it's high time to pull back the curtain, give you a peek into our world, and answer some questions for all to read.
Welcome to "CW asks," a fun, new feature series where our seasoned staff will answer questions, no matter how random or whimsical they may be. Ever wondered which bikes we ride ourselves? What we've learned from traveling with our bikes the world over? Whether we think electric road cycling should be a UCI sport? Or who we think may just be the greatest cyclist of all time? Our "CW asks" series isn't just about delivering knowledge; it's a chance for us to share a bit of our personality and our passion with you. As we dive into some questions, please feel free to send in some questions of your own to anne.rook@futurenet.com.
Question 1: If you were given $3,000 / £2400 right now, what bike would you buy and why?
Michelle Arthurs-Brennan, Digital Editor: Kinesis G2 Adventure Bike
My initial approach to this question was to look to build a bike via assorted discounted components. That's what I would do if I was aiming to get the best bargain I could. However (unlike Sam, who has done just that) I thought the game we're playing today was choosing a model that's commercially available and ready to ride away from the shop floor. So, I've stuck to the "rules" (ahem, Sam), and come in way under budget, too.
With £2,400, I would immediately score out the major brands from my search, and look either to in-house brands at giant retailers (Vitus, Boardman), or smaller niche UK outfits, mostly because shopping with the little guy makes my heart feel happy and also means I can knock on the door without too much reluctance when the unavoidable happens, and I break something.
After much consideration, I arrived at the Kinesis G2 Adventure Bike. It actually only comes in at £1,680 - but that leaves me with just over £700 spare for a tire upgrade (probably the Panaracer Gravelkings), a child trailer, and —if I can squeeze it out of the budget— a pair of Hunt Gravel race wheels.
About a year ago, I had a proper 'bike consolidation' effort (I haven't actually gotten around to selling those considered 'redundant' - that's another story). I only had space in my new slimline collection for one off-road bike, and so I determined that that should be a full-suspension cross country mountain bike. I love my Scott Spark, I really do. But, I miss the freedom to flit between tarmac and trail unhampered.
Why the Kinesis? Well, it was one of the first gravel bikes I ever tested. It was deep in the Covid lockdown, and I've got a lot of happy memories of carefree sundowners on that simple, do-it-all all alloy chassis. Adding the child trailer would make it a versatile option for family adventures, and carbon-neutral nursery runs.
Anne-Marije Rook, North American Editor: Maybe the flat-bar diverge?
I love shopping for bikes. I'm certainly not in need of another bike yet I'm constantly perusing Craigslist and Facebook Marketplace because you just never know what you may find. Like, if a Cannondale Caad 10 Black Inc edition road bike were to show up in the listings, I'd be very tempted.
$3K can actually get you a lot of bike with great components, especially in the used market. And honestly, that's where I'd go first with that money burning a hole in my pocket.
But even just walking into a store, $3k is plenty to get yourself a really good bike. There are some fantastic wallet-friendly aluminum frames out there and with Hunt's budget carbon wheels and trickle-down developments like SRAM's $1300 electronic, wireless groupset, you can get some great spec as well.
I spent a fair bit of my summer riding aboard a Trek Checkpoint ALR and would come home raving about the bike. Or, if you prefer a carbon frame, you can get a genuinely race-level Ventum GS1 carbon gravel bike complete with SRAM Apex AXS for exactly $2999.
While in honesty, I'd go the build-my-own route like Sam or shop the used market, for the sake of the article, I'll choose something that's readily available. Which would be a toss-up between a road bike —because somehow this longtime roadie is currently finding herself without a road bike— or yet another fun gravel bike.
For a road bike, I'd buy a Cannondale Caad 13 Disc or a Specialized Allez Sprint Comp because I'll always be a racer at heart.
Otherwise, I'd giddily add the Specialized Diverge Expert E5 Evo to my stable. I already own the superlight S-Works Crux gravel race machine and so this mountain bike-inspired version of the Diverge gravel bike complete with a flat bar, dropper post and Futureshock suspension would be just the ticket for "playing bikes."
Sam Gupta, Video Manager: A custom-built Trek Emonda ALR
I love this question for two reasons. Firstly, eight months ago, I asked my YouTube audience 'What would you consider spending on a new bike?' and the runaway price bracket with 38% of over 3000 votes was the $2000 - $4000 category. So it was made clear that this price point really is a very important one for consumers.
Secondly, a few months back I went on to make a video on how best to spend $/£3000 on a new bike. Is it best to build a frameset up, simply buy a bike for $/£3000 or buy a ~$/£2000 bike and then upgrade it with ~$/£1000 worth of components.
The conclusion I came to in the video is that I would prefer to build a frame up as it provides the opportunity to bag some amazing deals online for components but also ensures that your bike is set up for you from the get go. So my build would go as follows:
+ The new Trek Emonda ALR frameset - because premium aluminium is better than cheap carbon.
+ I'd opt for the now outgoing 11-speed mechanical 105 groupset (endless bargains to be had here)
+ some Hunt 40 Carbon wheels
+ GP5000 tires inflated with some Silca sealant
+ Pro Vibe Alloy finishing kit,
+ a personal favorite Fizik Vento Argo saddle
+ with some Supercaz Super Sticky Kush bar tape to finish it off.
This build for me represents what is possible when some thought is applied to getting the most for your money. A fantastic frame, with good tires and do-it-all mid-section carbon wheels with finishing kit chosen to match your own bike fit will net a fantastic result in ride experience. Sure, you can find Di2 groupsets and carbon frames at this price point, but those attributes will not have as much of an impact on your ride as the marketing bods would love to have you believe.
Adam Becket, Senior News and Features Writer: Cannondale Caad 13 105
I'd buy a Cannondale CAAD 13 105, which is now surprisingly expensive.
I had one of these and I loved it, it was so fast and perfect, and is the dream aluminium road bike. Sadly, my one was irrevocably broken in a freak accident and cycling hasn't been the same since. So yeah, I would like one of those please, to go zooming about the lanes on. Maybe just because it was red it felt faster? Who knows.
Sure, it feels a bit silly to get another road bike when I already have a road bike, but my horizons are very limited and I just like going fast. There was something about the geometry on this which made it feel so speedy and aggressive without being too much, or giving me back problems.
I'm yet to be convinced of the need to have a better groupset than Shimano 105, especially given I'm not a racer or even a mega-fast cyclist, and so the setup on this bike is fine for me, all things considered. 11-30 on the back is good for all but the steepest hills, and it is not heavy either, for a non-carbon bike.
The wheels aren't anything special, and would probably be the first thing to upgrade, but they're also not the worst thing in the world. There's always room to improve this, even if it is my dream bike under $3,000.
Sure, I could get a funky gravel bike, which would open up a whole new world for me, but I answered this question emotionally rather than logically, and I really would just like my CAAD 13 back. If anyone wants to get me one, I'll trade my slightly less loved Trek Domane AL5 for it.
Stefan Abram, Tech Features Editor: Rondo Ruut AL1 gravel bike
Right now? I would buy the (now surpassed) Rondo Ruut AL1 gravel bike for $2,449.99.
For one thing, it's easier to find a good deal on an 'outdated' model - but for another, I actually much prefer the previous frameset.
The exposed cable housing on the chainstay and the high seatstays might be a little out of vogue now - but with exposed cable housing having essentially disappeared except on custom builds, partially exposed is the next best thing for easy maintenance. The seatsays are purely an aesthetic preference, with the majority of bikes having now dropped theirs, there is something retro elegant about a high meeting point with the seat tube - plus I'm not fussed about 'aero gains' on a bike like this.
A major factor is the clearance for 650b x 2.1in rubber, which I think makes for a gravel tire par excellence — I love the extra grip and cushion of running tires that chunky, and with a file tread, the rolling resistance really isn't too bad. With 700c x 32mm tires being almost exactly the same diameter, it makes for a much more versatile gravel/road bike than plumping for one of the growing number of 'drop-bar 29ers'.
Sadly for me, gravel bikes which can fit 650b x 2.1in tires seem to be a fading category. The new Ruut only goes up to 650b x 2.0in, so I'd again be very happy to grab this model while I can.
The next point is my fondness for aluminum. I think it's a really great material; lighter than steel and cheaper than everything else. I also feel less bad about scratches and oblique hits than I do with carbon bikes, which suits the hard life of a gravel bike. It's got all the mounts I like and it's nice having the choice to change up the geometry with the flip chip - even if I didn't often do this when I had the carbon model on test previously.
There are two main downsides. First is that for some crazy reason it uses a press fit bottom bracket rather than threaded - on a metal frame! But swapping in a threadfit bottom bracket when the time comes will make future maintenance easy enough. The second downside is that it comes with 10-speed gearing, which is a huge step down from 11-speed in terms of single-tooth jumps and fine-tuning your cadence.
Most 11-32t 10-speed cassettes only have one single-tooth jump. By contrast, the most readily available 11-32t 11-speed cassettes have three single-tooth jumps, which really helps when the big ring is only 46t. But with the money I've saved on the bike, I could quite easily buy an 11-speed right shifter, new chain and cassette and upgrade it to 11-speed without spending over.
Thank you for reading 20 articles this month* Join now for unlimited access
Enjoy your first month for just £1 / $1 / €1
*Read 5 free articles per month without a subscription
Join now for unlimited access
Try first month for just £1 / $1 / €1
Get The Leadout Newsletter
The latest race content, interviews, features, reviews and expert buying guides, direct to your inbox!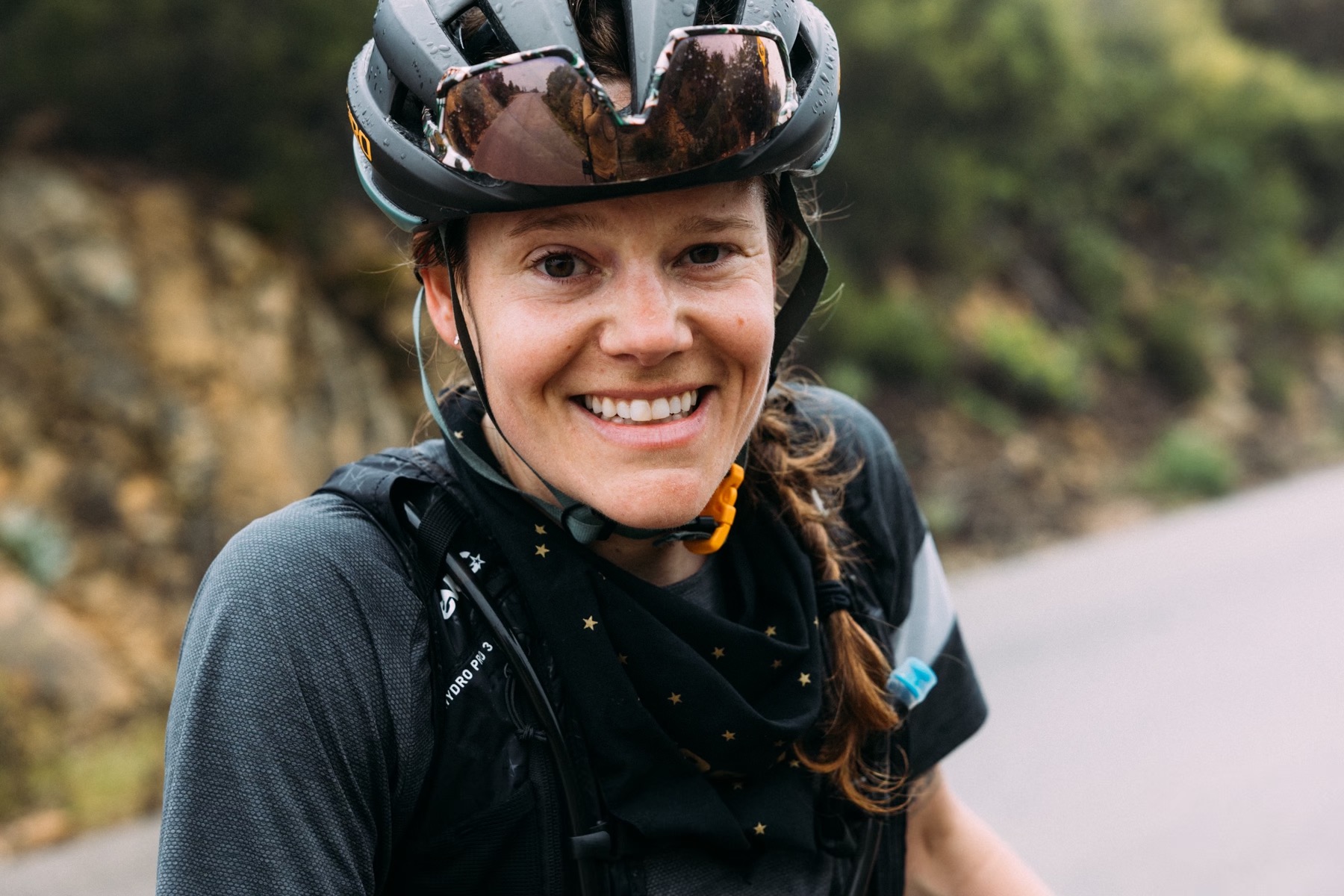 Cycling Weekly's North American Editor, Anne-Marije Rook is old school. She holds a degree in journalism and started out as a newspaper reporter — in print! She can even be seen bringing a pen and notepad to the press conference.
Originally from The Netherlands, she grew up a bike commuter and didn't find bike racing until her early twenties when living in Seattle, Washington. Strengthened by the many miles spent darting around Seattle's hilly streets on a steel single speed, Rook's progression in the sport was a quick one. As she competed at the elite level, her journalism career followed, and soon she became a full-time cycling journalist. She's now been a cycling journalist for 11 years.