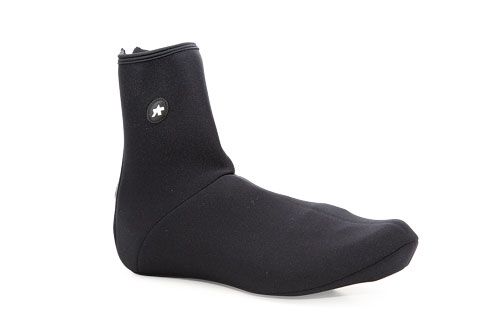 Summary
Wet, frozen feet are no fun at all on a ride ? you?ll be scurrying home dreaming of slippers. We?ve tested nine pairs of overshoes, from full-on winter warmers to 3-Season covers
Products
Assos Winter Plus overshoes
Assos Winter Plus overshoes test
£58.99
Score
BBB Heavy Duty overshoes
BBB Heavy Duty overshoes
£18.99
Score
Pro Endure NPU overshoes
PRO Endure NPU overshoes
£34.99
Score
Giordana Hydroshield overshoes
Giordana HydroShield overshoes
£35.99
Score
Gore Bike Wear Oxygen Light overshoes
Gore Bike Wear Oxygen Light overshoes
£29.99
Score
Verdict
Ignore the non-cyclists scoffing at them as ?Smurf shoes?, because overshoes are as vital to winter riding comfort as a decent set of shorts are in the summer.
To that end, we have rounded up a great selection of what?s available. The choice can be bewildering, so we have split the options into the full-on winter thermal variety and the ?three-season? type.
The latter can be worn on grey, cold days in spring (and even on particularly unseasonable days during summer) thanks to their thinner, less thermal fabrics.