750D: Do we really need another wheel diameter standard?
WTB prototype gravel bike wheel gets facepalm full house from CW tech team but on second thought…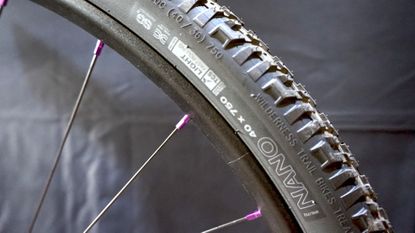 (Image credit: Anne-Marije Rook)
Get The Leadout Newsletter
The latest race content, interviews, features, reviews and expert buying guides, direct to your inbox!
Thank you for signing up to The Pick. You will receive a verification email shortly.
There was a problem. Please refresh the page and try again.
We're on-site at the most exciting bike show of the year, the debut of the MADE handbuilt bike show in Portland, Oregon, and one of the most-talked-about bikes is one that is easily overlooked. I walked past the Moots booth twice before, after carefully reading the labels on each tire, I spotted it — a prototype Routt CRD-D titanium gravel bike with a 750d wheelset.
"It's all everyone wants to talk about," John Cariveau told Cycling Weekly with a joking eye-roll.
While not being raced (yet), the bike broke cover at the expo of SBT GRVL last week and it's been making the industry rounds ever since
Here at Cycling Weekly, the tech team had a unanimous reaction: facepalm emoji followed by a "ugh, no, not another wheel diameter."
What is 750d?
Like the 29", 650b (or c), and 700c wheel standards we've become acquainted with, '750d' could become another. This term follows the old French system in which the number refers to the approximate wheel diameter with the tire installed — meaning, the distance from one tire edge to the opposite tire edge, measured in millimeters. The letter specifies the approximate tire height. A is the lowest tire height, at approximately 30mm, and it goes up from there.
Note the "approximately", here, because while we call the road bike standard a 700c, the wheel's actual inner diameter of the wheel, also called Bead Seat Diameter (BSD), only measures 622mm. But with the tires of various heights and profiles, the distance, tire edge to tire edge, becomes closer to that 700 number.
750d then is larger than the common 700c both in its wheel diameter and tire height. In fact, the difference in the actual wheel diameter measures just under 40mm, at approximately 660mm. Cariveau pointed out that these 750d wheels mounted with the 40mm-wide WTB Nano Raptor tires will feel more like a 29er mountain bike tire than a current gravel setup.
What could be the advantages of 750d?
There are several arguments in favor of a larger-diameter wheel.
"I think it's about the rollout on the wheelset and the elongating of the tire patch from front to back and not side to side so we're not gaining a lot of like speed scrubbing traction, but a lot of straight line traction," Cariveau said.
In plain person's speak, what he means is that one could potentially cover more terrain faster.
"Once you get it up to speed, it's a really smooth roll," Cariveau implored. "But we've gotta go home and ride it and see where we're going. There's nothing planned on our end as far as introducing this as a new model — we've got to do some more research."
There is also an argument to be made for rider-proportional wheels. We've heard this argument for shorter riders for many years. So often, short people end up on a slacked-out bike in order to fit 700c wheels, thereby completely changing the bike's geometry and handling properties. Those wanting a more aggressive bike got penalized with toe overlap. By using a smaller wheel diameter, one can keep the headtube angle and bike's handling characteristics more true to its intended purpose. The same bike handling argument can be made for the opposite end of the rider height spectrum. For example, basketball player turned gravel enthusiast Reggie Miller stands 6'7" (2m) tall. A taller wheel would certainly look more proportional on a bike made for a rider his size.
What are the disadvantages of a 750d wheel?
The disadvantage of introducing a new wheel standard is, well, yet another wheel standard. One can't just throw some 750d wheels on existing bike frames. Frame geometries would have to be revisited, forks and a rear triangle would need to be enlarged. Who's going to create tires for this wheelsize? And how many cyclists are tall enough to benefit from the larger diameter?
The Moots prototype bike is 54cm and already there was significant toe overlap.
"Yes, I think it's about as small as we could go with this wheel diameter," Cariveau agreed.
750d - does it have potential?
The Moots prototype bike was built because wheel and tire manufacturer WTB approached Moots. WTB has been experimenting with the 750d wheel size for some time and wanted to see it tested on a performance-oriented bike.
Moots built the prototype around its all-new CRD platform and custom fork. The bike is Moots' standard 54cm frame size and I'll admit it did not look outrageous. I expected it to look more beefy. At first glance, the 40mm difference is hardly noticeable and the complete bike looks relatively proportional. That is until you see the toe overlap potential.
Pointing this out, Cariveau explained the bike is "definitely just in its first stages of the prototype." It had been built only last week and has seen very few miles.
When asked if he thinks it's got potential even if the internet is groaning at the thought of yet another wheel size, Cariveau shrugged.
"There are definitely limitations, but you know, I've been around long enough to remember when WTB came to us in 1998, with a 29-inch rim and a 29-inch tire. And that, obviously, took off and it became the defacto wheel size for mountain bikes. This could be a similar thing."
With that said, Moots has no intentions to introduce a 750d bike frame any time soon. For now, they're happy to test the wheel diameter and play with the geometry should.
Details on WTB's intentions to push this 750d diameter forward are scarce as well, and I'm guessing market demand will be key.
I was among the CW staff groaning at the prospect of yet another industry standard but I also remember starting out on 26" mountain bikes and was quick to adopt the now-standard 27.5" wheels and 29ers once bike companies adapted their frame geometries. I'm certainly not bemoaning the death of 26" wheels so perhaps I shouldn't be so quick to scuff at a larger gravel wheel size, either.
As someone who rides a 51cm bike, I'm not the target audience for the larger diameter wheels but if taller riders want it, why not?
Thank you for reading 20 articles this month* Join now for unlimited access
Enjoy your first month for just £1 / $1 / €1
*Read 5 free articles per month without a subscription
Join now for unlimited access
Try first month for just £1 / $1 / €1
Get The Leadout Newsletter
The latest race content, interviews, features, reviews and expert buying guides, direct to your inbox!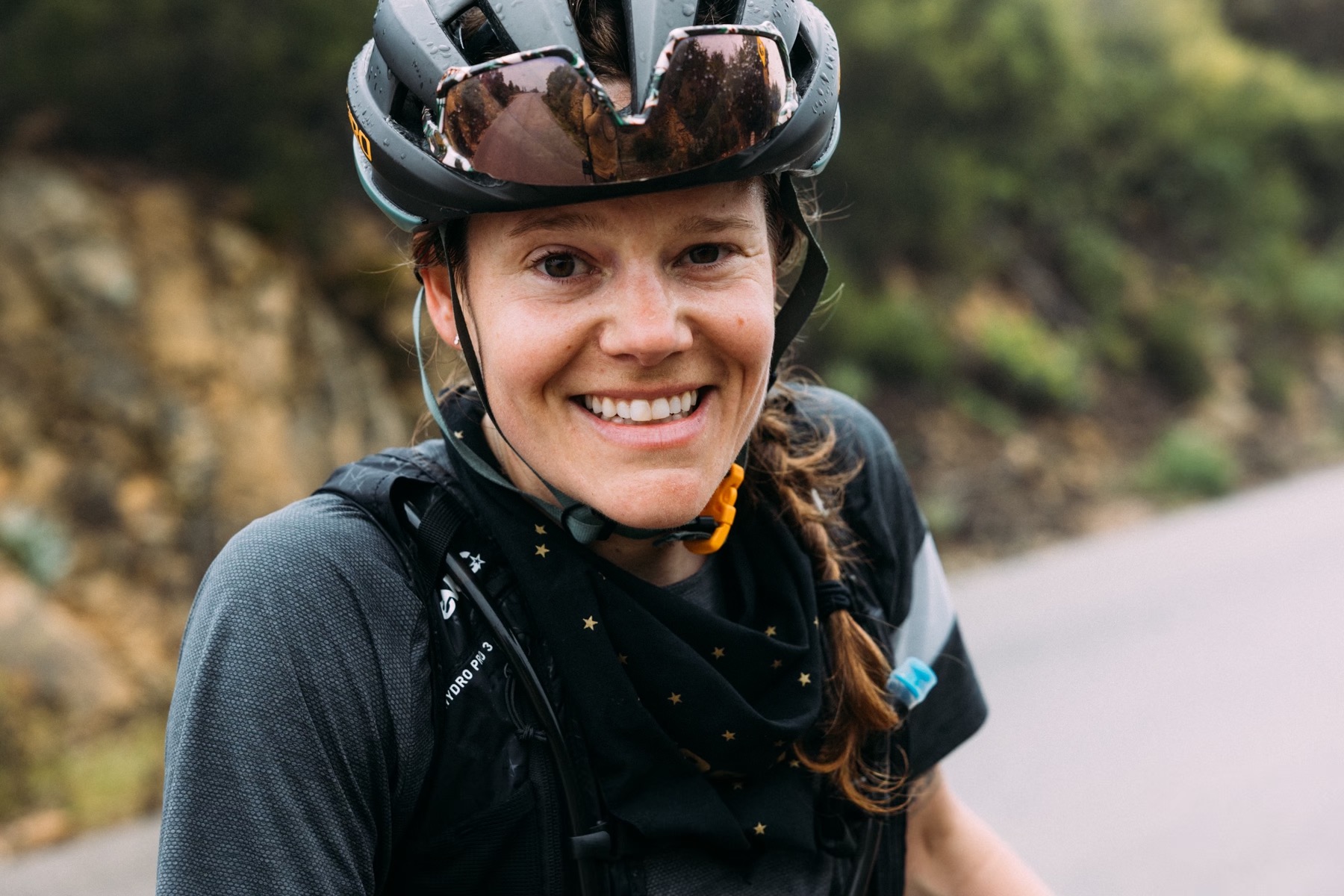 Cycling Weekly's North American Editor, Anne-Marije Rook is old school. She holds a degree in journalism and started out as a newspaper reporter — in print! She can even be seen bringing a pen and notepad to the press conference.
Originally from The Netherlands, she grew up a bike commuter and didn't find bike racing until her early twenties when living in Seattle, Washington. Strengthened by the many miles spent darting around Seattle's hilly streets on a steel single speed, Rook's progression in the sport was a quick one. As she competed at the elite level, her journalism career followed, and soon she became a full-time cycling journalist. She's now been a cycling journalist for 11 years.