'Brexit will be the cause' of possible Brompton cost increase in UK
The British company says it will prices will drop globally, but UK prices may increase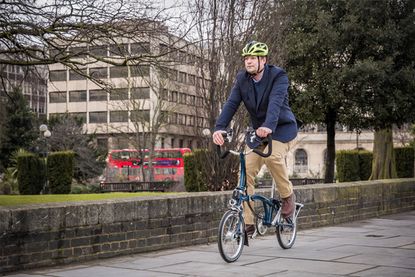 Folding bikes manufacturer Brompton has reduced the prices of its products across the globe, but hinted that it may be forced to increase UK prices as a result of Brexit.
With some bike companies expecting to increase 2017 prices by up to 15 percent in the UK, the devaluation of the pound against the dollar, euro and other currencies has actually benefited the London-based company in its overseas operations, with it being able to reduce prices in North America by eight percent and five percent in Europe.
However, Brompton imports material to make its bikes from across the world and it has seen a rise in costs. Therefore, it admits that it may have to adjust its UK prices accordingly.
>> Read more: The best folding bikes: a buyer's guide
"At the moment, it's too early to tell [if UK prices will reduce] but the situation is changing very quickly at the moment," Nick Charlier of Brompton told Cycling Weekly.
"UK prices haven't gone down yet but if the pricing does change then Brexit will be the cause of it. We import from Europe and further afield and costs have gone up so that means it's likely we will have to work around that with regards to UK pricing.
"Off the back of Brexit and the fall in the pound, we have been able to reposition pricing in Europe, Asia and North America. We don't have exact numbers but we have seen an increase in customers from outside the UK."
The company, which also organises the Brompton World Championships, is popular among commuters and reported 13 percent sales growth in the UK in the last financial year.
Thank you for reading 20 articles this month* Join now for unlimited access
Enjoy your first month for just £1 / $1 / €1
*Read 5 free articles per month without a subscription
Join now for unlimited access
Try first month for just £1 / $1 / €1