Comment: Have we finally seen the last of Alexandre Vinokourov?
The future of the Astana team hangs in the balance after multiple positive dope tests in 2014 and a history of involvement in doping scandals. We ask if this is the end for Alexandre Vinokourov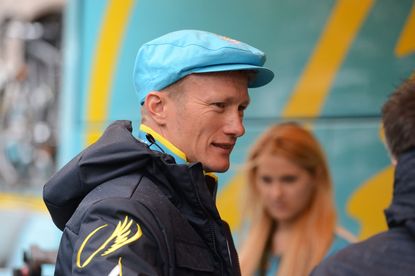 (Image credit: Andy Jones)
Get The Leadout Newsletter
The latest race content, interviews, features, reviews and expert buying guides, direct to your inbox!
Thank you for signing up to The Pick. You will receive a verification email shortly.
There was a problem. Please refresh the page and try again.
It's Saturday, July 21, 2007 and my colleague Lionel Birnie and I drive away from the massive red brick Albi Cathedral in silence. We're no strangers to doping at the Tour de France, but what we've just seen defies belief. We're stunned, and angry. Angry that the sport remains a plaything for cheats and dopers. One year on from the Floyd Landis farce and its still going on, and it's as blatant as ever.
We have just witnessed Alexandre Vinokourov – an all round rider, more suited to hilly classics – win the stage 13 time trial around Albi. 54 kilometres of relatively flat terrain, ridden in the rain.
Vinokourov beat Cadel Evans by over a minute, but it gets worse. Andreas Klöden – the man who bought his way out of his Freiburg University doping scandal – was third and the talentless Andrey Kashechkin fourth. Bradley Wiggins was fifth that day.
Worse was Michael Rasmussen. The skinny Dane who time trialled like a poorly-coordinated-Daddy-long-legs-on-speed was eleventh, a result that meant he kept the yellow jersey.
After Landis, we hoped and prayed for a new start and a Tour de France that we could get excited about. Perhaps one which we could write about and not have every last word rendered pointless weeks later by a doping scandal.
As we drove away from Albi on a beautiful summer's evening, we knew we were back where we were 12 months ago. Not even the thought of cassoulet that night (a well known favourite of ours) could cheer us up.
2007 was the second year we covered the Tour de France in a campervan. Doing that was great fun, but it was also stressful and draining. Driving such a cumbersome vehicle around was often testing, and we never knew how good, or bad, our campsite would be that night. Our mood didn't help this constant low-level stress.
An hour-and-a-half later we pulled in to a lovely little campsite in Revel and discussed the day's racing. Rasmussen was in yellow at this point, and there was already a story on him dating back several years asking a team mate to smuggle drugs to a mountain bike race for him.
He was the target of our anger, although Vinokourov was a close second. A punchy climber winning a long flat time trial by such a margin was nothing short of a joke. How Cadel Evans was feeling at that point I cannot begin to imagine.
As the sun set we walked in to town to find some dinner. Walking in to a little French town in the middle of nowhere was always a gamble. There's no telling what restaurants you might find and whether or not the chef had gone home by the time you get there.
Luckily we hit upon a winner with friendly staff and cassoulet on the menu. A glass of wine with some local cuisine is one of the joys of covering the Tour de France, but that night, joined by a few other writers, we perhaps overdid the liquid. Fuelled by our contempt of the very event we were covering we had a bit more to drink than usual. The condemnation of certain riders flowed freely as we put the race to rights.
Eventually, late on, I pulled out my Nokia 6301i (what a great phone that was) and said we should text Pat McQuaid. It's easy to blame the person at the top. And I didn't have Christian Prudhomme's number.
After a brief 'should I, shouldn't I?' conversation I decided I should. I pulled up his number and started typing.
"This sport is a f***ing joke."
After a bit more 'should I, shouldn't I?' I hit send. Then instantly regretted it.
We soon forgot about it however after deciding we didn't care that McQuaid knew how we felt.
Then my phone beeped.
Gulp.
"Sh*t, he's replied!" I said.
"What does it say?"
I opened the text and read it out.
"I understand how you feel. We are doing everything we can, but we need your support."
We were stunned. Not only did McQuaid actually bother to reply to such a stupid, aggressive text, but his response validated our suspicions and suggested he felt the same. I had a great deal of respect for him for sending that text, and it confirmed to me that, despite his faults, he did want to try and clean up the sport (whether or not he went about that in the right way is another discussion entirely).
Fast-forward three days and the circus had moved on to Pau, a traditional rest day venue when the Tour hits the Pyrenees. Vinokourov had just won a brutal stage to Loudenvielle – having lost almost half an hour the day before - and an uneasy air hung over the race. Then, during the round of press conferences the news broke.
Vinokourov had tested positive for a homologous blood transfusion.
The press descended on the Astana hotel as the world witnessed the Tour de France enter meltdown once again. Vinokourov snuck out without being seen and hours later attention turned to Rasmussen who was taken out of the race by his Rabobank team after it came out that he had lied on his whereabouts form, saying he was in Mexico when he was training in Europe.
A week later and Vinokourov had been sacked by the team that was set up around him. We thought, we hoped, we had seen the last of the 33-year-old.
The Kazakh cycling federation, that had a vested interest in the Astana team, only banned Vinokourov for one year. Thankfully that was extended to two when the UCI appealed the decision to the Court of Arbitration for Sport (CAS). There was talk of retirement, but it was impossible to escape that sinking feeling that he would be back.
He returned to racing on Tuesday August 4, 2009 at the Castillon-la-Bataille in France. Humble and respectful when embarking on his second chance? Not likely. The 35-year-old wore a jersey with a big picture of himself in Astana kit on the front and 'Vino 4 Ever' emblazoned across the chest. Two fingers up to everyone then.
It wasn't long before Vinkourov was back with Astana and riding to almost the same level as before, winning Liege-Bastogne-Liege and stages of the Tour. Okay, so we now know he bought that classic, and while he's not going to make many friends doing that, he's not the first pro rider to buy a bike race.
In all this time, did he apologise for doping? Did he show a modicum of remorse for his actions? Not a chance. Vino is straight out of the Lance Armstrong school of doping. Everyone's doing it. I'm not doing anything wrong.
At this point it's worth talking about the mindset of a doper. It's not something someone like Vinokourov does in the changing rooms before a race. It's not a desperate one-off decision to try and win a race to gain a contract. It's a way of life.
Blood doping and the use of drugs like EPO is so entwined in a training programme (have we mentioned the fact that Vinokourov was a client of Dr Ferrari?) that it's like energy gels and heart rate monitors. It's part of the job, as is making travel plans that take you to offices in Madrid or Vienna where Dr Fuentes or one of his cronies would extract and store, or re-inject the blood.
This was a sophisticated operation that required planning and money. Not a 'mistake' or a 'lapse in judgement.' Anyone who says it is is insulting your intelligence.
Where were we? Oh yes. Vinokourov is back racing and winning again in his late 30s having supposedly cleaned up his act.
At least we could largely ignore him. He can win L-B-L, that race was for many years won by dopers, and until recently we'd written it off. Given up on the fact that we could believe in the winner. His other results were piecemeal.
Then the London Olympics came round. Mark Cavendish was never going to win the road race. With such small teams and so much at stake it just wasn't going to happen.
When that big group of riders went clear over the top of Box Hill it was easy to miss the light blue Kazakhstan kit hiding in there. Vinokourov's last win was a stage of the Tour of Romandy in May the previous year. He was no threat.
Then the unthinkable happened. As the race rolled down Putney High Street Rigoberto Uran attacked. The only man to go with the 25-year-old Colombian climber was Vinkourov.
It was a half-hearted attack and the bunch sat up as no one took it seriously. But the pair quickly got a gap. Uran, clear with Vinokourov, one of the most experienced riders in the peloton. This was not good.
They'll catch them I thought. I hoped. This can't happen at the Olympics.
As the pair worked their way through the west end of London their slender lead held and when they came down Constitution Hill and on to The Mall the result was a foregone conclusion. Uran's sprint was a joke. Looking over his left shoulder while leaving the right hand side of the road clear gave Vinokourov his chance. It was such a pathetic attempt by Uran that accusations of race fixing were being bandied around before the Kazakh had even crossed the line.
Stood next to me in the press area on The Mall that day was the then UCI press officer. I looked at him. "Vinokourov. Anyone but Vinokourov." I said. He shrugged his shoulders and raised his eyebrows as if to say; 'don't look at me!'
Retirement followed, but we knew we hadn't seen the last of him.
He was straight back behind the wheel for Astana, running the team that was always his. His presence a permanent reminder of the bad old days.
I've asked the question before, and I'll ask it again now. How can someone with that background ever be given a licence to run a team?
It's not easy to prevent someone from working within a sport, they do after all have a right to earn a living. But with the ISSUL recommendations and the UCI's tighter rules on those who work for WorldTour teams my hope is that we have now seen the last of Alexandre Vinokourov.
I just have this nagging feeling in the back of my head that we haven't.
Thank you for reading 20 articles this month* Join now for unlimited access
Enjoy your first month for just £1 / $1 / €1
*Read 5 free articles per month without a subscription
Join now for unlimited access
Try first month for just £1 / $1 / €1
Get The Leadout Newsletter
The latest race content, interviews, features, reviews and expert buying guides, direct to your inbox!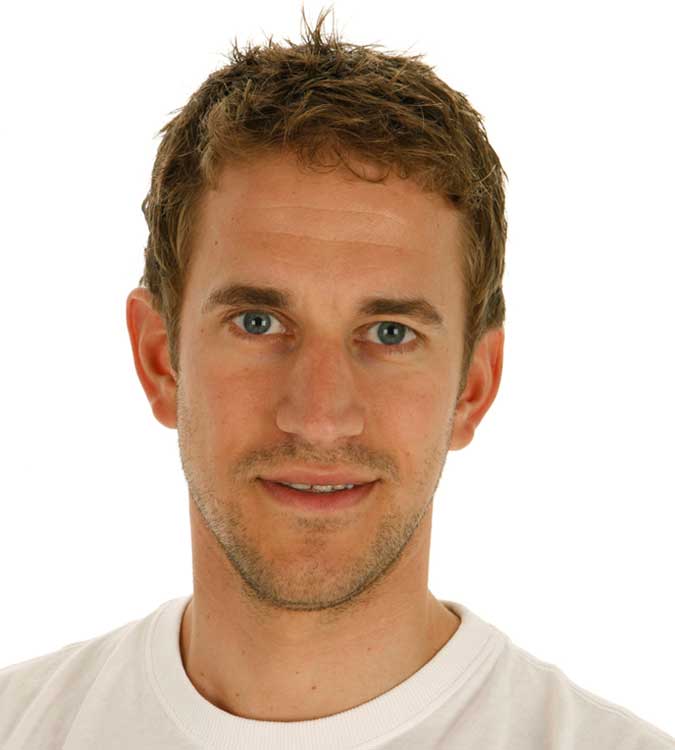 Editor of Cycling Weekly magazine, Simon has been working at the title since 2001. He fell in love with cycling 1989 when watching the Tour de France on Channel 4, started racing in 1995 and in 2000 he spent one season racing in Belgium. During his time at CW (and Cycle Sport magazine) he has written product reviews, fitness features, pro interviews, race coverage and news. He has covered the Tour de France more times than he can remember along with two Olympic Games and many other international and UK domestic races. He became the 130-year-old magazine's 13th editor in 2015.