Driver charged over death of Australian professional cyclist Jason Lowndes
Woman charged with dangerous driving causing death, careless driving, and using a phone while driving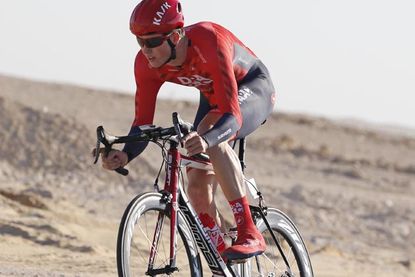 (Image credit: Yuzuru Sunada)
A driver has been charged over the death of Australian professional cyclist Jason Lowndes, who died in a collision with a car shortly before Christmas.
The ABC reports that 20-year-old Billie Rodda has been charged with dangerous driving causing death, careless driving, and using a phone while driving over the crash which caused the death of the Israel Cycling Academy rider.
Lowndes was hit from behind by a car while training near the town of Bendigo, Victoria on December 22, 2017. He was taken to hospital by helicopter but later died of his injuries.
Ms Rodda, from the nearby town of Kangaroo Flat, appeared in court on Monday to hear the charges against her and was released on bail. She will return to court on August 22.]
>>> Tributes paid to Jason Lowndes, 1994-2017
23-year-old Lowndes rode for the Israel Cycling Academy for the 2017 season, and had signed to British team JLT Condor for 2018. Before joining the Israel Cycling Academy he rode for the Drapac Professional Cycling team.
A popular rider among his peers, Lowdes's death prompted touching tributes from around the world of professional cycling, with Israel Cycling Academy saying that "His constant broad smile, ever cheerful personality, and warm heart will be terribly missed forever by all of us", while Ryan Mullen said that he had "lost a great friend and even better drinking partner today. Truly lost for words."
Six Australian states and territories have moved to introduce minimum passing distances for cyclists in order to keep them safer on the roads.
However the state government in Victoria rejected a similar move in March which would have forced motorists to give cyclists a gap of at least 1.5 metres when overtaking at higher speeds.
Thank you for reading 20 articles this month* Join now for unlimited access
Enjoy your first month for just £1 / $1 / €1
*Read 5 free articles per month without a subscription
Join now for unlimited access
Try first month for just £1 / $1 / €1