Eight things to do if you don't want to watch England v Wales
There's football happening and not everyone wants to watch it! Maybe do some of these things if you don't want to watch England v Wales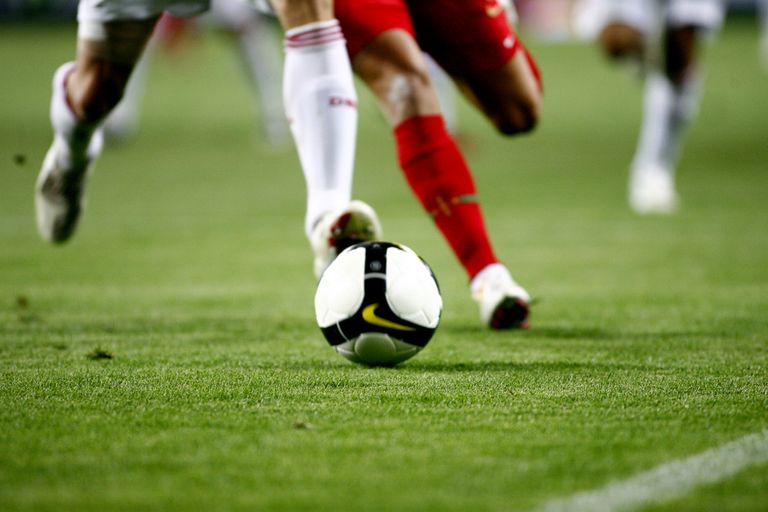 Unless you've been living in a cave for the last few weeks you'll probably know that there's a football tournament going on over in France. You'll probably also be aware that England are playing Wales at 2pm on Thursday, a clash that will bring the UK to a grinding halt.
Many workplaces are allowing their employees to tune into the game, some of which are even setting up screenings in the office in the blind hope it'll stop people going down the pub.
But what happens if you don't want to watch the football? There's got to be something in it for you, right? Right...
Go for a bike ride
It's not entirely fair that anyone interested in the soccerball gets to down tools for two hours to watch 22 men kick a ball around, so if your workplace is screening the sport why not ask your boss if you can get out on your bike instead?
If they say no then they are particularly mean spirited. If you're not at work then you have no excuse not to go out!
Plan some new cycling routes
If your boss does say no to the first option, if the weather puts you off, or you haven't got your bike with you at work then there are plenty of other things you can do to while the time.
>>> Seven ways to find great new places to ride
Get the map up on your computer and look for some new roads to cycle down in your area. Maybe bring up Strava to identify some segments that you might have a chance of setting the record on or even plan out a full ride for the weekend.
Watch some inspirational cycling videos
If you can't get out on your bike it doesn't mean you can't watch other people getting out on their bikes. We've got a whole host of great cycling videos here at Cycling Weekly, from interviews with the pros to fitness and nutrition. Then there is our series of moderately scientific experiments around the benefits of aerodynamic components.
Watch the Tour de Suisse
There is some professional racing going on at the moment, and the great thing about this year's Tour de Suisse is that it's raining even more over there than it is here!
Thursday's stage sees riders tackling two major climbs, including the summit finish to Amden, where Geraint Thomas (Team Sky) will be looking to maintain his place in the top three in the general classification.
Plan a cycling holiday
Have you not got your summer getaway planned yet? Why not look at some great places to take your bike in the UK or the Continent? Explore the Alps on Google Maps or check out some great routes round the Lake District...the world is pretty much your oyster.
Create a training plan
Summer is here, even if the weather isn't currently playing ball. But when the sun comes out you'll probably want to maximise your time on the bike. If you're planning an event such as a sportive later in the year then now is the time to perfect your training plan.
We've got plenty here to try out, but you can create your own on an Excel spreadsheet too...that way your boss may think you're actually working!
Brush up on the Tour de France route
We're less than a month away from the biggest event on two wheels - the Tour de France. It's a great route this year, with Chris Froome hoping to win his third title in the last four years in July.
Cycling Weekly has already kicked off its build-up to the big race, with a television guide, a provisional start list and, of course, the route page with all of the maps and profiles on it.
Do some work!
For some people, these two hours could be a great time to just get your head down and work through your to-do list. Others may not be lucky enough to have the option of watching the game, so getting your work done may not be a bad idea.