Former Team Sky doctor Richard Freeman faces medical tribunal after testosterone controversy
Banned testosterone patches were ordered to British Cycling HQ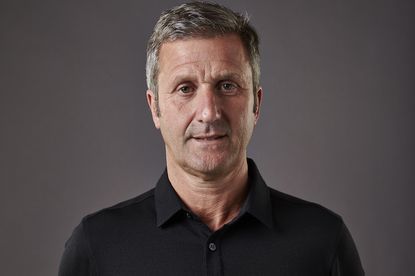 (Image credit: Getty Images)
Former Team Sky doctor Richard Freeman is facing a medical tribunal over banned testosterone patches that were delivered to British Cycling headquarters, according to reports.
British Cycling has been told to expect a General Medical Council (GMC) tribunal involving Dr Freeman after the delivery to the National Cycling Centre in Manchester in 2011.
The Sunday Telegraph reports that British Cycling has been informed of a possible medical tribunal around Dr Freeman and the package.
>>> Sir Bradley Wiggins: 'I'd have more rights as a murderer'
A spokesperson for the governing body said: "British Cycling referred concerns in relation to Dr Richard Freeman's fitness to practise to the General Medical Council and we continue to support it's ongoing investigation, in which we are co-complainants."
News of the testosterone delivery emerged in 2017, with former British Cycling head of medicine Dr Steve Peters saying package had been sent due to an "administrative error."
But investigations by the GMC found that the patches were ordered intentionally, and that an attempt had been made to cover up the incident.
According to the GMC the supplier of the patches, Fit 4 Sports Ltd in Oldham, was asked to send an email saying the package had been sent in error.
The patches were returned to the supplier.
There is no suggestion that any riders or coaches have committed any wrongdoing.
Dr Freeman, who worked for both British Cycling and Team Sky in 2011, is the subject of a GMC inquiry focussing on his work as a medical professional after it emerged that he had not kept proper medical records during his time at Team Sky, which resulted in UKAD being unable to confirm the contents of a mysterious Jiffy bag which was delivered to the team at the 2011 Critérium du Dauphiné.
He resigned from British Cycling in October 2017 citing ill-health.
A GMC tribunal would have the power to suspend Dr Freeman or strike him off the medical register if he is found guilty of misconduct.
The use of testosterone by athletes is banned at all times by the World Anti-Doping Agency due to its effects increasing strength and endurance, and improving recovery.
Dr Freeman denies any wrongdoing, telling the BBC earlier this year that he "can clear everything up" but is unable to speak because of the investigation.
Thank you for reading 5 articles this month* Join now for unlimited access
Enjoy your first month for just £1 / $1 / €1
*Read 5 free articles per month without a subscription
Join now for unlimited access
Try first month for just £1 / $1 / €1