Homemade sign pleading for drivers to slow down for cyclists erected on road where rider was killed
"Cyclist killed here. Father of two. Please, please, please slow down for cyclists" reads sign put up in Romsley, near Halesowen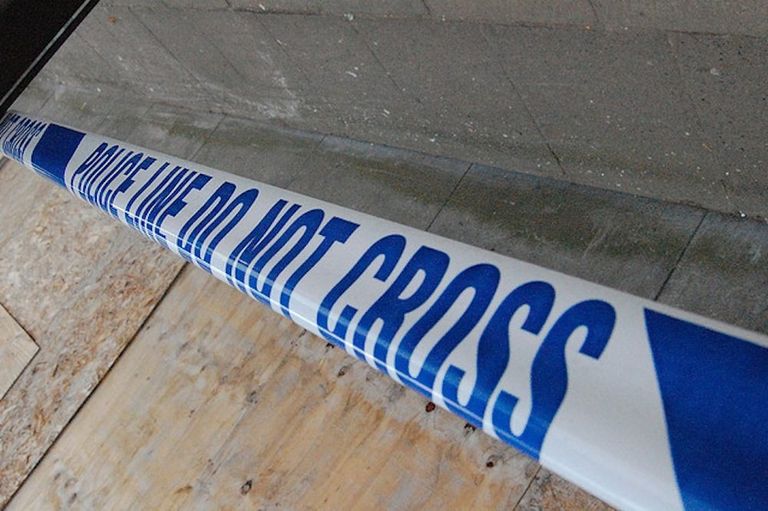 A home-made sign has been erected on a road where a cyclist was recently killed, pleading with drivers to slow down and watch out for cyclists.
The sign was zip-tied to a post at the side of the Bromsgrove Road, Romsley, near Halesowen, where cyclist Ross Fawthrop died after being involved in a collision with a van and a car on Thursday, June 15.
The sign reads: "Cyclist killed here. Father of two. Please, please, please slow down for cyclists. This could be your dad, son or brother out on a bike ride.
>>> Cycling safety advocates get creative with cardboard cut-outs to emphasise safety issues
"It is so frightening being passed by cars too close and too fast. We have young families. RIP."
A diagram of a car and cyclist appears half-way down the sign showing a passing distance of at least 1.5 metres.
A photo of the sign was posted online by Twitter user @rich22222. It is not known who erected the sign.
West Midlands Ambulance Service issued a statement shortly after they attended the incident on June 15, saying "The middle aged cyclist had suffered significant injuries in the crash.
"He received considerable treatment from the ambulance staff and air ambulance doctor but sadly, despite the extensive efforts it wasn't possible to save him and he was confirmed dead at the scene."