Ricco's partner Rossi tests positive for EPO-CERA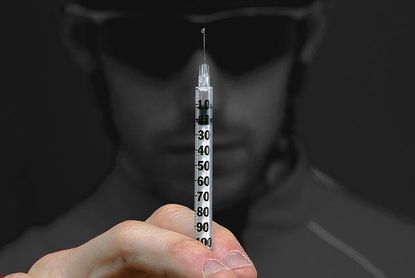 Riccardo Ricco's partner Vania Rossi has tested positive for blood booster EPO-CERA, the same drug Riccò used two years ago at the Tour de France.
The Italian Olympic Committee (CONI) announced today that Rossi tested positive at the Italian cyclo-cross championships in Milan, January 10.
Rossi won the championships two years ago and finished second at the championships this year behind Eva Lechner. She and Riccò supported each other this off-season, caring for their newly born baby Alberto while each other trained.
Riccò is currently serving a 20-month suspension for his positive test, taken July 8, 2008. The French anti-doping agency (AFLD) announced the result on July 17, after he had won two stages, Super-Besse and Bagnères-de-Bigorre.
The CONI gave Riccò a two-year suspension. He appealed the length to the Court of Arbitration for Sport (CAS) and the ban was reduced in October.
His suspension ends March 18, 2010, and he is to return with Italian team Ceramica Flaminia in June. He will be able to return to racing at Italian one-day classic, Milano-Sanremo, March 20.
However, the team's General Manager Roberto Marrone, worries Rossi's positive could threaten his team's invites to RCS Sport's races, like the Giro d'Italia and Milan-San remo.
"It is not a good thing, certainly," said Marrone.
"The team does not have relationships with the riders' partners, with the wives or sisters. I don't know yet if this will reflect negatively on the team."
Rossi will be able to request counter-analysis of UCI's test results.
Related links
Ricco admits taking EPO
CERA: New scourge of the peloton
Ricco positive for EPO at Tour de France
Thank you for reading 5 articles this month* Join now for unlimited access
Enjoy your first month for just £1 / $1 / €1
*Read 5 free articles per month without a subscription
Join now for unlimited access
Try first month for just £1 / $1 / €1