Shock increase in number of cyclists killed or injured on British roads
Figures released from Department of Transport detail sharp rise in cyclist fatalities and injuries in past five years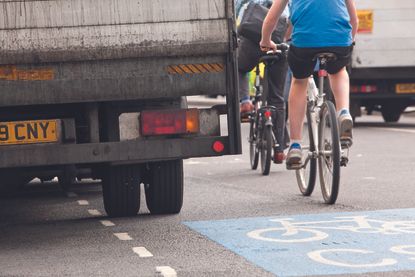 (Image credit: Daniel Gould)
The number of cyclists killed or seriously injured on Britain's roads has risen by almost 40 per cent in the last five years.
Quarterly estimate figures from the Department of Transport for the year ending September 2014 detail worrying statistics and increase the need for greater cycling infrastructure.
In the space of 12 months, between September 2013 and September 2014, the figure of cyclists who were killed or seriously injured rose by 8 per cent with 3,500 reported cases.
That transcends into an increase of 38 per cent more incidents compared to the 2005-2009 average where a cyclist was killed or seriously injured.
Claire Francis, head of policy at Sustrans, said: "The rise in cyclists' casualties underlines the urgent need to make our roads safer.
"We need the right environment for safe cycling and the Cycling and Walking Investment Strategy for England voted into the Infrastructure Bill is vital to make this happen."
The compiled list of all 2014 accidents on our roads will be released in June.
Thank you for reading 5 articles this month* Join now for unlimited access
Enjoy your first month for just £1 / $1 / €1
*Read 5 free articles per month without a subscription
Join now for unlimited access
Try first month for just £1 / $1 / €1