Strava updates heatmap that revealed locations of military bases
New security features will hopefully prevent heatmap being used to gain military information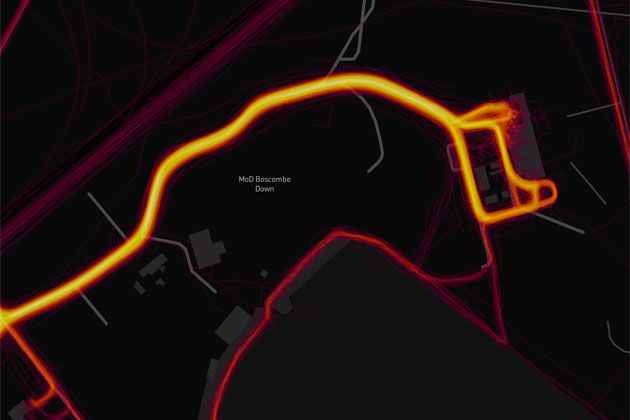 (Image credit: Strava)
Strava has made a number of changes to its global heatmap after it was revealed that the map had inadvertently highlighted the location of several military bases.
In January it emerged that as military personnel on the bases used Strava to log their cycling and running activities, details of the military bases were being revealed – including how much activity there is within them.
Some soldiers were even using Strava to track their patrols, potentially giving away the routes of military patrols and putting their own safety at risk.
In response to these problems, Strava has revealed a number of changes to its global heatmap as it attempts to tighten its security.
>>> Strava privacy settings: how to use them
At first glance the map looks little different to before, but users will have to be logged in with a Strava account in order to zoom in to street level detail.
The map will also be updated more frequently - on a monthly basis - than it has been in the past, meaning that users who update their privacy settings by setting all their activities to private or by opting out of the heatmap will have their data removed from the map during the next update.
Finally, Strava says that roads, trails, and paths which have very little activity on Strava will not show up on the map until they have been used in several different activities by several different users.
Watch: How to upload a Strava route to your Garmin
The issue of Strava potentially giving away confidential information was raised by Australian military analyst Nathan Ruser, who was able to use the heatmap to locate several forward military bases in Syria and Afghanistan, which showed up as clearly identifiable bright dots.
The data could also be used to see soldiers' exercise routines at MoD Boscombe Down in Wiltshire, with routes around the sensitive military aircraft testing site shown as bright lines.
The revelations prompted action by military leaders, with the US Department of Defense reviewing its security protocols and British soldiers being reminded of the dangers of using apps such as Strava while on duty.