UCI to introduce anti-doping tribunal in 2015
Anti-doping tribunal will treat 'top level athletes with the same consistent process', says UCI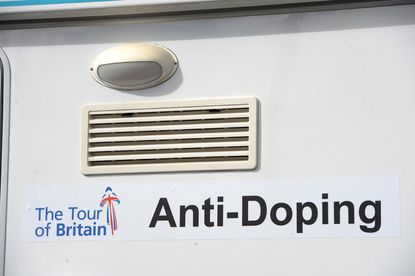 The Union Cycliste Internationale (UCI), cycling's governing body, will put an international anti-doping tribunal in place for 2015 to avoid questionable decisions by national federations.
"The tribunal would be made up of judges specialised in anti-doping, fully independent of the UCI, with the aim to provide all top level athletes with the same consistent process and a clear, short timetable," the UCI said in a press release this afternoon.
"This should ensure consistency and uniform quality in the decisions, significantly reduce the number of cases that go to CAS on appeal and lift the operational burden from the National Federations."
A UCI 14-member management committee proposed the tribunal today as part of its two-day meeting at the 2014 World Championships in Ponferrada, Spain, where it also awarded the 2017 edition to Bergen, Norway. The statement explained that the anti-doping tribunal would be in place and ready to start handling doping cases in 2015.
Its decision comes in the wake of the Czech Olympic Committee's decision to clear Roman Kreuziger (Tinkoff-Saxo) of doping in a biological passport case. UCI experts had found anomalies in his blood and urine samples collected over time and turned the case over to the rider's country as usual. The UCI has not commented on it, but it is expected to appeal the case to the sports high court, CAS, as it did in a past case involving Italian Franco Pellizotti.
The international anti-doping tribunal would help erase doubts caused by some national federations and allow for more even-handed decisions. The tribunal would likely recommend a ban length if the cyclist was found guilty and the UCI would put it in place, without the national federation having a say. The athlete would then have the option to appeal to CAS if he disagreed with the ruling.
Not only have Kreuziger and Pellizotti's cases caused legal headaches for the UCI. In recent years, the body played a legal game of ping-pong with Spain's Alejandro Valverde and Alberto Contador.
Contador won the 2010 Tour de France, failed an anti-doping test and was cleared by Spain. The UCI took the case to the CAS, which banned him. Justice was served, but in the process, Contador won several races that were later stripped along with his 2010 Tour win.
The committee's decision today could produce a faster process, offer consistent rulings and create fewer appeals.
Tinkoff-Saxo's Roman Kreuziger free to race again after biological passport anomalies
Thank you for reading 20 articles this month* Join now for unlimited access
Enjoy your first month for just £1 / $1 / €1
*Read 5 free articles per month without a subscription
Join now for unlimited access
Try first month for just £1 / $1 / €1