Roman Kreuziger cleared by Czech Olympic Committee
Tinkoff-Saxo's Roman Kreuziger free to race again after biological passport anomalies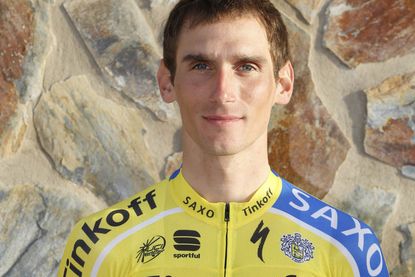 (Image credit: Watson)
Tinkoff-Saxo rider Roman Kreuziger is free to return to racing, after the Czech Olympic Committee overturned the Union Cycliste Internationale's decision to suspend him on the grounds of anomalies in his biological passport.
Kreuziger was provisionally suspended by the UCI on August 2 before the Tour of Poland after anomalous data in his biological passport indicated the possibility that he doped during the 2011 and 2012 seasons while with the Astana team.
The Czech rider subsequently lodged an appeal against the ban with the Court of Arbitration for Sport (CAS), but this was rejected. Kreuziger subsequently missed the Vuelta a Espana.
Now, though, the Czech Olympic Committee has found him 'not guilty'.
The UCI has 30 days in which to appeal to CAS against the Czech Olympic Committee's decision. "At this stage, with the relevant appeal windows opened, the UCI will not make any further comment on the case," it said in a short statement.
Stefano Feltrin, CEO of Tinkoff-Saxo said: "It is now of great importance that the UCI make its next decisions and take any eventual actions on this matter swiftly.
"It is of paramount importance - in the interest of all involved parties in particular and cycling in general - that the whole procedure be brought to a final and definitive conclusion in the shortest time possible. Tinkoff-Saxo congratulates Roman and his defence team on this well-deserved result."
The biological passport system is used to detect the use of prohibited drugs and blood doping by tracking a rider's blood and urine values over an extended period. Any spikes or troughs in these readings could indicate doping.
The UCI will ask a rider to provide an explanation for anomalous values. If no credible explanation is provided, the rider can be served a definite suspension, as was the case with British rider Jonathan Tiernan-Locke.
Court of Arbitration for Sport rejects Roman Kreuziger's appeal against provisional suspension due to possible anti-doping violation
Roman Kreuziger withdrawn from racing by Tinkoff-Saxo after biological passport irregularities
Amstel Gold Race winner Roman Kreuziger says he worked with 'doping doctor' Michele Ferrari early in his professional career
Thank you for reading 20 articles this month* Join now for unlimited access
Enjoy your first month for just £1 / $1 / €1
*Read 5 free articles per month without a subscription
Join now for unlimited access
Try first month for just £1 / $1 / €1