Plans to make it harder for cyclists to claim compensation after injury dropped
The government wanted to raise the limit for small claims to £5000 - which would have excluded most cyclists injured on the road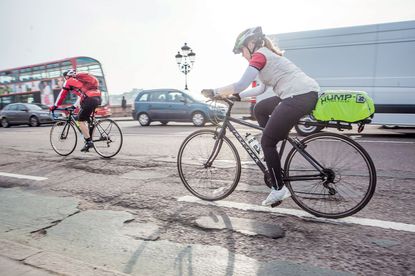 Changes that may have made it difficult for vulnerable road users - including cyclists - to claim compensation after an injury have been dropped.
Both the national charity, Cycling UK, and British Cycling spoke out against the proposed revision to the Civil Liability Bill during the consultation - saying that the changes would negatively impact road users on bicycles.
The proposal was designed to discourage people from making fraudulent or exaggerated claims - but would have seen the limit for road traffic accident personal injury claims from £1k to £5k.
Then British Cycling's policy advisor Chris Boardman commented at the time of the proposal: "This move will have huge unintended consequences for anyone involved in a collision that is not driving."
"It will now become almost impossible for cyclists to get legal representation without sacrificing a significant proportion of the compensation that they would be entitled to and I appeal to the government to rethink this approach."
Analysis of past cases by Slater and Gordon and Leigh Day Solicitors showed that 70 per cent of cyclist's claims were under the £5000 threshold, bike riders were usually claiming for less expensive injuries like fractures to collarbones, elbows, and wrists.
The proposal was first put forward by the government in December 2016 and the decision not to go through with it - announced by Justice Secretary David Gauke MP - has been called a "victory for common sense."
The government still plans to raise small claims limits to £2000, which exceeds the £1500 recommendation made by the House of Commons Justice Select Committee.
Duncan Dollimore, Cycling UK's head of campaigns said: "Cycling UK is relieved the Government has at last listened to reason and dropped plans to increase the small claims limit for vulnerable road users to £5,000. This is a victory for common sense and ensures the interests of victims are put first.
"Increasing the small claims limit from £1000 to £5000 would have cheated pedestrians, cyclists and motorcyclists from full compensation after being injured on our roads."
Thank you for reading 5 articles this month* Join now for unlimited access
Enjoy your first month for just £1 / $1 / €1
*Read 5 free articles per month without a subscription
Join now for unlimited access
Try first month for just £1 / $1 / €1