Bell and Giro acquired by Bollé's parent company for $400 million
Vista Outdoor buys Giro, Bell, Blackburn, and C-Preme in multi-million dollar deal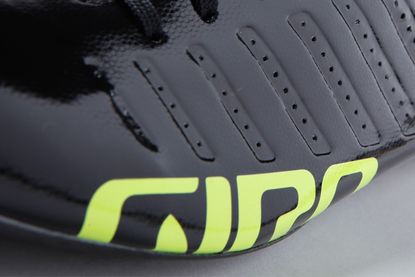 After it was announced earlier this week that Enve had been bought by Mavic's parent company, Vista Outdoor, the American company which already owns Bollé and Camelbak, has agreed to purchase the Bell and Giro helmet brands, among others, from BRG Sports.
>>> 360-degree action cameras to be integrated into Giro and Bell helmets
The $400 million deal should put Vista Outdoor into a strong position in the cycling helmet market, now owning three of the 10-12 big players in the sector, with Bell, Giro, and Bollé now likely to share technology and innovations, opening up the possibility of seeing more interesting designs like the Bollé One helmet.
Blackburn, the tools and accessories company, is another brand involved in the deal, although there aren't any similar cycling brands in the Vista portfolio which could share technological developments.
>>> Buyer's guide to road bike helmets
Vista Outdoor stressed that it will be business as normal for Giro and Bell employees, with the companies set to remain in their current production and development facilities, and with all staff remaining in their positions.
In similar news, French frame manufacturer Time has been acquired by ski company Rossignol, with the two companies stressing the overlap in work with high tech composite materials.
Thank you for reading 20 articles this month* Join now for unlimited access
Enjoy your first month for just £1 / $1 / €1
*Read 5 free articles per month without a subscription
Join now for unlimited access
Try first month for just £1 / $1 / €1