10 bike goodies to brighten up the winter nights
Ever increasing darkness getting you down? Here are a few that will get you smiling...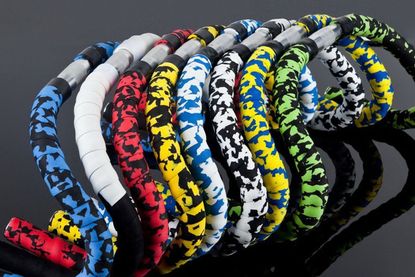 With winter drawing ever closer, and the darkness falling just that little bit earlier by the day, it's easy to lose a little bit of the love you have for your bicycle.
A solid winter bike, warm clothing and bike lights you can rely on are of course all important pieces of kit which can help to improve your off-season riding experience.
However, if you want something cheap and cheerful (and sometimes a little bit less practical) to help put a smile on your face, we've got a few suggestions...
Handlebar coffee cup holder
Cyclists and caffeine are intrinsically linked, right? Enjoy the two together with a product like the Bookman Cup Holder (available in lots of colours so you can even match it to your frame..).
Keep your bike happy, too
An actual tent for your bicycle. If you're not able to keep it indoors, at least store your beloved within a proper home from home over the winter months.
Protect your bum in style
Combine functionality with a little design flare with a well designed Ass Saver mudguard.
Shine on, in style
There are tons of waterproof reflective backpack covers out there, all able to help draw attention to your presence on the road - but we like how BTR has added in a grey version, which becomes a beacon in the dark (obviously you'll need a good set of bike lights, too).
Drinks on the ride, anyone?
Brings a whole new meaning to the term 'pub bike'... (please do drink responsibly).
Amusing diagrams of everyday life
We love following Dave Walker on Twitter for his amusing cartons - and if enjoy them too, then the book could provide entertainment for days.
Jazzy bar tape
If the dark nights are getting you down, brighten them right back up again with a party on your handlebars (more excellent bar tape options here).
Lighten up with spoke lights
The wheels on the bike go round-and-round - so why not make them dance?
Top off a good day with a cycling cap
A good cycling cap adds a splash of colour to your ride home - and keeps the rain out of your eyes on a bad day.
Warm up with a bicycle mug
Remind yourself how much you love cycling, as you warm up those chilly fingers on a good mug of post-ride-tea.
Seen any cool cycling inspired accessories? Let us know in the comments...
Thank you for reading 5 articles this month* Join now for unlimited access
Enjoy your first month for just £1 / $1 / €1
*Read 5 free articles per month without a subscription
Join now for unlimited access
Try first month for just £1 / $1 / €1