How Look makes its clipless pedals
A look around Look's pedal assembly line in France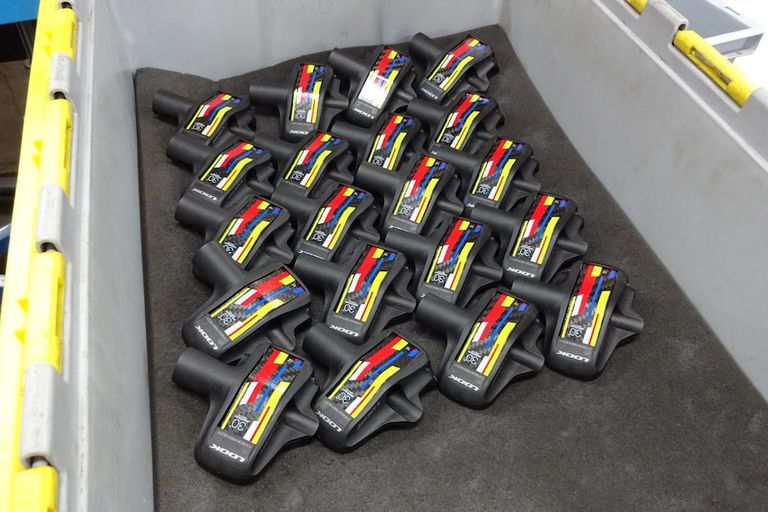 Look has been making bike pedals since 1984, when it produced the first clipless design for road bikes, replacing the toe clips and straps which had been the order of the day up until then.
>>> Icons of cycling: Look's clipless pedal
It still assembles its pedals at its factory in its headquarters in Nevers in central France and it's still quite a manual process to assemble the components, with machines only replacing some of the manual operations and being used to tighten the assemblies.
It prints the pedals' carbon blades in house before assembling them into the pedals' bodies and adding the release mechanisms. With quite a range of small parts to incorporate into the finished pedal, Look uses assembly machines with lasers and cameras to ensure that the operator has put all the parts in place before they are tightened by the machine.
>>> Should you have float in your cleats?
Bolts for the pedals are fed to the machine from a hopper automatically, with the machine tightening them to the correct tension.
>>> Which pedal system is best for you?
The axles are the last part to be assembled into the pedals before they are packaged into their display boxes by hand ready to be paletted and sent out to distributors from Look's warehouse.
>>> Look Keo Blade Carbon review