Masked men break into new 3T factory and steal 20 bikes
Thieves drilled a hole through a one-meter thick wall to gain access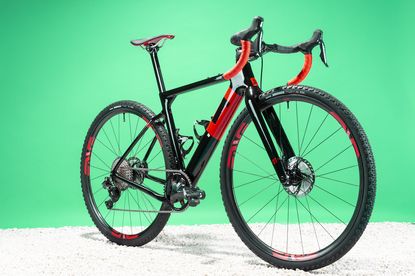 Masked thieves have broken into the newly opened 3T factory and stolen 20 bikes.
The theft happened on Monday morning at the bike and component company's headquarters in Lombardy, Italy.
A group of six to eight people gained entry to the warehouse by drilling a hole through a one-meter thick wall.
>>> Watch the moment cycling police officer chases down bike thief in pedal pursuit
Thieves stole 20 bikes including a custom painted Exploro, done by Italian frame builder Dario Pegoretti who died in recent months.
A statement from 3T, posted on Instagram, said: "Only a couple of weeks ago we proudly shared the news about our new factory building with you – a place where warehouse, office and the production of the 3T Torno sits under the same roof.
"This morning however, six to eight masked people entered our factory building after drilling a hole through a one-meter thick wall to enter our warehouse.
"We are shocked at the professionalism of the thieves and appreciate any information to help identify the thieves or locate our bikes."
Both Strada and Exploro model bikes were stolen in the raid, and 3T are asking anyone with information to help identify the thieves or find the bikes.
The statement from 3T added: "20 bikes were moved quicker than the police could have arrived.
"Among the stolen Strada and Exploro is a custom-paint Exploro by our dear friend Dario Pegoretti who died a few months ago.
"If you see any of our bikes offered on the Internet, at stores or in any other way that looks suspicious, please let us know."
>>> Family pay tribute to 71-year-old cyclist killed in crash with van
In a second post on Tuesday, the company said: "We wanted to thank you all for your kind words in response to yesterday's happening at our factory building in Italy.
"We appreciate your calls to help us in retrieving the 20 stolen bikes and locating the thieves."
Thank you for reading 20 articles this month* Join now for unlimited access
Enjoy your first month for just £1 / $1 / €1
*Read 5 free articles per month without a subscription
Join now for unlimited access
Try first month for just £1 / $1 / €1