New British Continental squad Bike Channel-Canyon launched
Television broadcaster and bicycle manufacturer will come together for new British Continental team Bike Channel-Canyon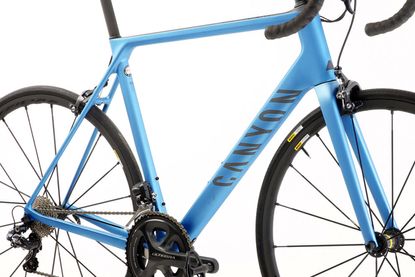 Television channel Bike has teamed up with German bicycle manufacturer Canyon to launch a new UK-based UCI Continental team, to be known as Bike Channel-Canyon.
The squad's lead rider will be Chris Opie, who joins from the recently downgraded One Pro Cycling, and will be overseen by Sports Director Tim Elverson, previously of Pedal Heaven.
Canyon are set to supply the team with the same bikes they offer to WorldTour team Movistar, including the Canyon Aeroad CF SLX and Canyon Ultimate CF SLX.
For time trials the team will be aboard the Canyon Speedmax CF SLX, and all bikes will run on Campagnolo Record groupsets.
The team's roster looks like a talent pool of upcoming British riders, and is set to include Dexter Gardias, Jack Pullar, Rory Townsend, Rob Partridge, George Atkins, James Lowsley-Williams, Sam Lowe, Harry Tanfield and Alex Richardson.
With U23s Max Stedman, Joe Fry, Jake Womersley, Mitch Webber and Matt Nowell signed on the team carried an young average age of 24 years.
Opie, whose future was open to speculation after his departure from One Pro, said of the new team: "I'm really excited for 2017 with Bike Channel-Canyon, it is a fantastic opportunity and challenge for me.
"A team tied to a broadcaster gives us the opportunity to connect with our fans in ways which haven't been explored before."
The tie-in with a broadcaster is something the Bike Channel is keen to promote. The channel aims to "bring fans an unparalleled look at the world of pro-cycling, promoting the very essence of what it means to be a dedicated professional cyclist."
Adding, "Bike Channel viewers can look forward to documentaries, profiles and behind-the-scenes access, which will explore the lives of the riders in a unique and personal way."
Thank you for reading 20 articles this month* Join now for unlimited access
Enjoy your first month for just £1 / $1 / €1
*Read 5 free articles per month without a subscription
Join now for unlimited access
Try first month for just £1 / $1 / €1