Vuelta a Espana to hold women's race on final day in 2015
Organisers of the Vuelta are set to hold a women's race on the final day of the grand tour in Madrid, similar to La Course by the Tour de France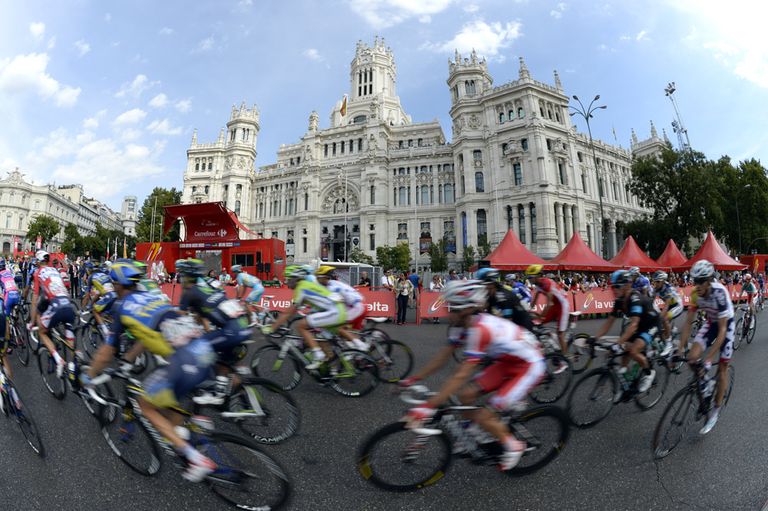 For the first time in its 80 year history, the Vuelta a Espana will hold a women's race on the day of the final stage of the men's race which finishes in Madrid.
According to Spanish sports newspaper Marca, organisers of the Vuelta, Unipublic, are already in talks with the UCI over classifying it as top category one-day race in the elite women's calendar, so they can potentially recruit the best riders in the world to the race.
Vuelta director Javier Guillen confirmed to Cycling News that the race was due to go ahead next year.
"We're working on the details and currently putting it all together," he said,"it would be on the last day, in Madrid."
The circuit race, which is yet to have details fully finalised, will operate in a similar vain to the La Course race, which was held on the Champs-Elysees on the final day of the Tour de France for the first time this year.
Tour de France director, Christian Prudhomme, confirmed in an interview with Cycling News earlier this week that ASO would be holding La Course once again in 2015, but ruled out the possibility of holding a women's Tour de France alongside the men's.
"We're organising La Course once again in Paris," he said, "but we can't organise another Tour de France at the same time.
"The infrastructure required by the Tour de France is enormous and we wouldn't be able to organise another race at the same time."
Prudhomme also hinted at the time about holding a similar race in the Vuelta, saying that they certainly had "other plans for women's cycling."
"Why not replicate events like La Course at other races?" he said.
"Maybe even the Vuelta? That's the kind of formula we're likely to develop."
The Amgen Tour of California was another race this week that confirmed it would be hosting an improved women's race, introducing a three-day race to run alongside the men's in 2015.
More women's cycling
Credit: Andy Jones
Marianne Vos takes the honours in Paris as Lizzie Armitstead crashes in final kilometre
Richard began working with Cycling Weekly in 2013 alongside the then web editor, Nigel Wynn. Taking over as digital editor or Cycling Weekly and mbr in 2014, Richard coordinates site content and strategy with the team.