Tour Down Under 2012: Sky Sports TV schedule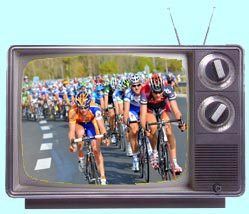 British satellite broadcaster Sky will be showing live coverage and highlights from this year's Tour Down Under over January 17-22 on its dedicated sports channels.
The final two stages (five and six) will be broadcast live, with all stages being shown as a highlights package at various times of day and split across Sky Sports 2, 3 and 4.
In addition to the six-day Tour Down Under, highlights of the one-day Down Under Classic (January 15) will also be shown.
All times may be subject to change. Check your electronic programme guide for more details.
Sky Sports coverage: Tour Down Under 2012

Down Under Classic (January 15)
Half-hour highlights only
January 15, 1830, Sky Sports 4
January 16, 0200, Sky Sports 4
January 16, 1030, Sky Sports 2
January 16, 1330, Sky Sports 3
Stage one (January 17)
Half-hour highlights only
January 17, 1830, Sky Sports 4
January 17, 2130, Sky Sports 2
January 18, 0000, Sky Sports 4
January 18, 0900, Sky Sports 2
January 18, 1430, Sky Sports 3
January 18, 1530, Sky Sports 1
Stage two (January 18)
Half-hour highlights only
January 18, 1830, Sky Sports 2
January 19, 0200, Sky Sports 3
January 19, 0900, Sky Sports 3
January 19, 1430, Sky Sports 3
January 19, 1530, Sky Sports 1
Stage three (January 19)
Half-hour highlights only
January 19, 1830, Sky Sports 2
January 20, 0130, Sky Sports 4
January 20, 0600, Sky Sports 3
January 20, 1000, Sky Sports 2
January 20, 1500, Sky Sports 3
Stage four (January 20)
Half-hour highlights only
January 20, 1830, Sky Sports 4
January 20, 2030, Sky Sports 4
Stage five (January 21)
Live coverage
January 21, 0000-0400, Sky Sports 4
Two-hour highlights
January 21, 1300-1500, Sky Sports 4
January 21, 1700-1900, Sky Sports 4
Stage six (January 22)
Live coverage
January 22, 0230-0500, Sky Sports 4
Two-hour highlights
January 22, 0900-1100, Sky Sports 3
January 22, 1500-1700, Sky Sports 3
January 22, 2100-2300, Sky Sports 4
January 23, 0230-0530, Sky Sports 4
January 23, 0900-1100, Sky Sports 3
January 23, 1500-1700, Sky Sports 3
Related links
Tour Down Under 2012: Cycling Weekly's coverage index