London Fire Brigade urges customers to buy through 'reputable sellers' after attending 44 e-bike fires last year
Internet sourced batteries failing to meet safety standards and use of incorrect chargers were the main causes of the fires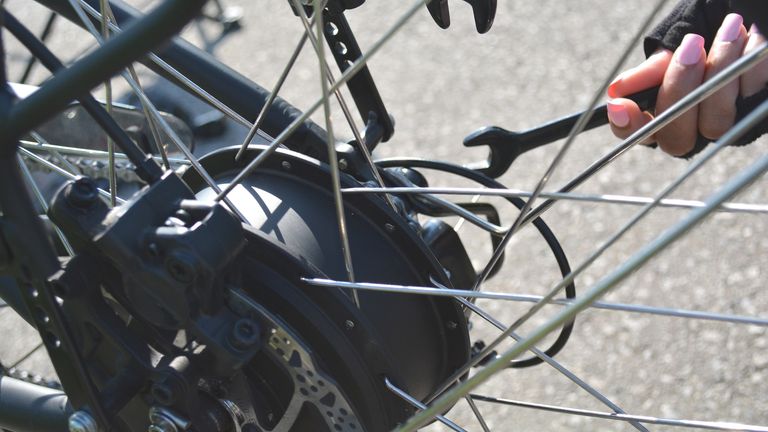 (Image credit: Getty)
The London Fire Bridge was called out to 104 fires involving lithium batteries last year, consisting of 44 e-bikes, 28 e-scooters and 32 other incidents involving mobile phones, laptops and other cases.
Figures obtained by the Evening Standard, show this to be a four-fold increase from 2020, in which 26 lithium battery fires were recorded. Already in 2022, there have been 29 lithium battery fires, 17 of which have involved e-bikes.
Although e-bikes and other devices that use lithium ion batteries are very safe when bought through reputable vendors and used with the correct charging cable, buying from disreputable dealers and using incorrect cables does expose you to the risk of fires.
A London Fire Brigade spokeswoman said: "Many of the fires we are seeing involve batteries which have been sourced on the internet, which may not meet the correct safety standards.
"We know that lithium-ion batteries are susceptible to failure if incorrect chargers are used, so it's important to always use the correct charger for the product and buy an official one from a reputable seller.
"The brigade has already issued several urgent safety warnings over concerns about a spike in fires involving electric bikes and private e-scooters and regularly highlights incidents and issues safety advice to keep people safe if they own one."
When it comes to e-bike battery safety, not only is it important to ensure that the battery and charging equipment is up to standard, you also need to understand the best practices and how to charge the batteries safely.
The best thing you can do to make sure you're getting reputable equipment – and correct direction in how to use it – is by buying through an established e-bike dealer.
"With e-bikes, it does really depend on the battery and the manufacturer," said Mathew Silvester, an employee of the independent Electric Bikes Guildford shop, "we specialise in Bosch e-bike systems which do have a really good reputation – I've never come across a single issue with any battery fires in all my time working here.
"We always make sure our customers understand how to charge their batteries and where to store them. When people buy them just off the internet without any sort of advice then that's when, unfortunately, these sort of things can happen."
To read more about e-bikes, including explainers all the technical terms – such as what exactly 'torque' really is – you can find our guide to everything you need to know right here.
Thank you for reading 5 articles this month* Join now for unlimited access
Enjoy your first month for just £1 / $1 / €1
*Read 5 free articles per month without a subscription
Join now for unlimited access
Try first month for just £1 / $1 / €1
Starting off riding mountain bikes on the South Downs way, he soon made the switch the road cycling. Now, he's come full circle and is back out on the trails, although the flat bars have been swapped for the curly ones of a gravel bike.
Always looking for the next challenge, he's Everested in under 12 hours and ridden the South Downs Double in sub 20. Although dabbling in racing off-road, on-road and virtually, to date his only significant achievement has been winning the National Single-Speed Cross-Country Mountain Bike Championships in 2019.
Height: 177cm
Weight: 67–69kg