Assos Falkenzahn gilet review
Assos's take on a thermal gilet is warm, weatherproof and reflective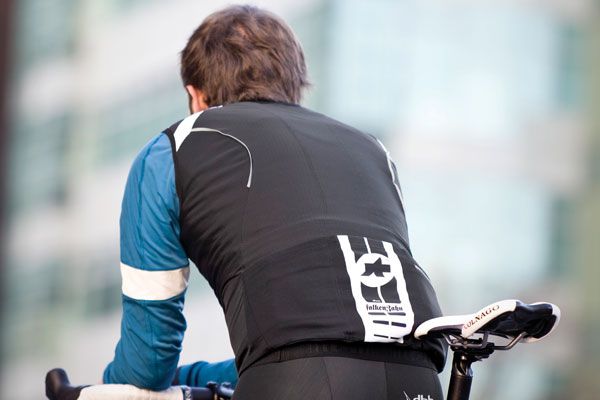 The fit is suitably snug and aero and because it's a medium weight some careful folding will even see it fit into a jersey pocket.
Reasons to buy
+

Insulates well

+

Fits into pockets
Unlike all the other thermal gilets on test, this can be worn, Assos claims, on its own over a base layer, that is, like a jersey. The iG.falkenZahn is comfortable, well-fitting and with four well-shaped pockets (one zipped), you can still layer up without losing accessibility to your gels and phone.
Assos uses a whole host of fabrics and stitches them together in a variation of patterns to ensure each section does its job properly: six textiles, 17 patterns and 13 components, to be precise. This means fit is excellent, even with fully loaded pockets, made possible by Assos's 'rear stabiliser panel'. The gilet fabric is soft to the skin and stretchy to contour to the abdomen and torso.
Shielding from the weather is good too, with a double-layered front giving good wind-chill protection, while a high collar helps eliminate draughts. With subtle branding and good reflective panelling on the back, this is a great gilet — I can't foresee using anything else from now.