Adam Blythe reveals new British champion's kit (and he's gone for white shorts)
White arm warmers and leg warmers complete the look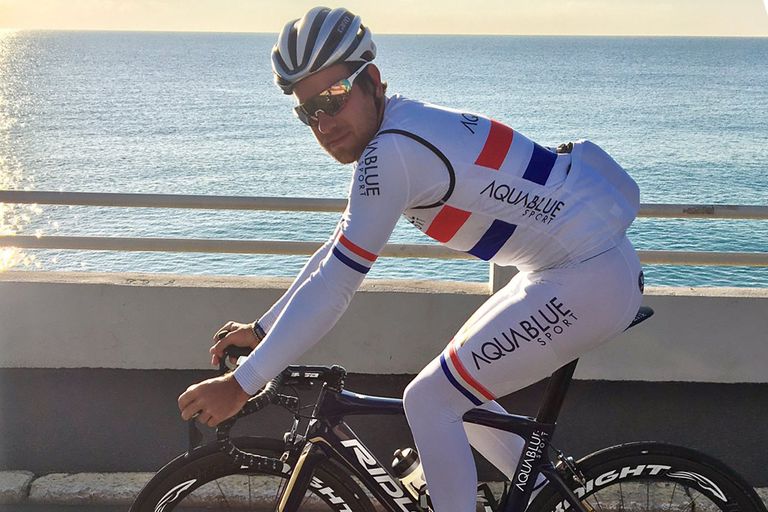 While Peter Sagan has gone for tasteful black shorts as part of his new world champion's kit, Adam Blythe has taken a very different direction with his British champion's kit.
Blythe has plumped for white shorts, a decision that might make him look the part now, but might not seem quite as wise when it inevitably chucks it down at some early season Belgian semi-classic.
>>> Adam Blythe: 'Signing for Aqua Blue was a no-brainer'
As well as those shorts, Blythe, who will be riding Aqua Blue Sport in 2017, has gone for matching white arm warmers and leg warmers, a white Giro Synthe helmet and white Rapha sunglasses, with a spot of colour being added to the outfit by some rather eye-catching Nike shoes.
Unfortunately for Blythe, he doesn't yet have a custom red, white, and blue bike to go with his Vermarc kit, instead riding a team issue Ridley Noah with Knight 95 deep section wheels.