Bergen World Championships organisers still working to minimise financial losses
Bergen 2017, Norwegian Cycling Federation and UCI are working together to "minimise any negative impact on all creditors" after 2017 World Championships incurred financial loss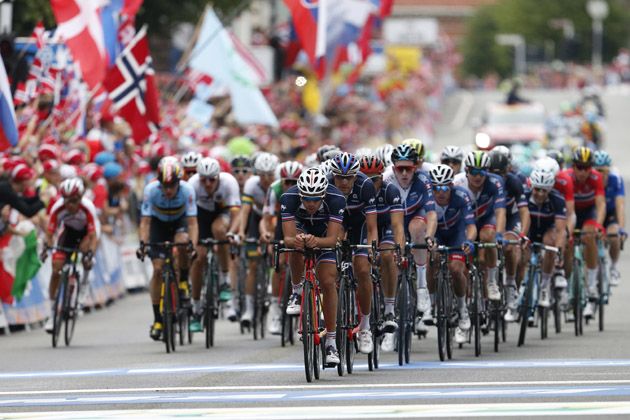 (Image credit: Yuzuru Sunada)
The organisers of the 2017 UCI Road Cycling World Championships in Bergen, Norway, are continuing to work to minimise the financial losses incurred by hosting the event, despite its success in terms of TV viewers and positive comments on the venue.
The Union Cycliste Internationale (UCI) issued a statement on Tuesday, December 12, saying that event organiser Bergen 2017 and the Norwegian Cycling Federation (NCF) are "intensively working to minimise any eventual losses the event may incur". The UCI says it is assisting in minimising "any negative impact on all creditors".
The shortfall in money to host the event became clear just a few days after the event concluded in September. At that time, local newspaper Bergens Tidende reported that the president of the NCF had said that the event cost in the region of 220 million Norwegian Krone (NOK), exceeding the NOK 156 million budget.
>>> World Championships 2017 cash shortfall: Norwegians crowdfunding to help Bergen
The UCI says that the shortfall is partly due to the weakening of the Norwegian Krone in comparison to the Euro, as well as an unforeseen increase in the cost of security and other factors.
"It has been widely reported [...] that Bergen 2017 faces some financial difficulties," said the UCI.
"Often, that reporting has confused total creditors at the time of the Championships with the final deficit. The difficulties are due inter alia to a weakening of the Norwegian Krone against the Euro since 2014, additional costs associated with the challenging global security environment and significantly increased public requirements.
"Bergen 2017's final situation depends on certain outsourced services, the results of which are still being finalised.
"Bergen 2017 and the NCF are intensively working to minimise any eventual losses the event may incur. Bergen 2017 and the NCF are engaging with other local stakeholders to find an optimal solution, and the UCI, as Bergen 2017's largest creditor, will seek to minimise any negative impact on all creditors."
Watch: Highlights of the men's time trial at the Bergen 2017 World Championships
Some of the shortfall of funds has been met by residents of Bergen, who rallied behind the championships to crowd-fund money.
The UCI says that the Bergen Worlds were a success in terms of global television reach.
"The Championships provided an unforgettable spectacle and a unique and long-lasting advertisement for Bergen and the surrounding areas," said the UCI.
"Few will forget the Mount Fløyen finish for the men's Elite individual time trial, and many of those fortunate enough to have been in Bergen considered the Championships the best they had ever experienced.
"Initial TV viewing figures show that the 2017 UCI Road World Championships were the most-watched in history and the preliminary results of an independent study show 97 per cent satisfaction with the event, with 80 per cent of visitors likely to return to Bergen in the future."