British cyclist Dan Stevens banned for failing to provide anti-doping sample
Dan Stevens failed to provide a sample during an out-of-competition test on January 29 2014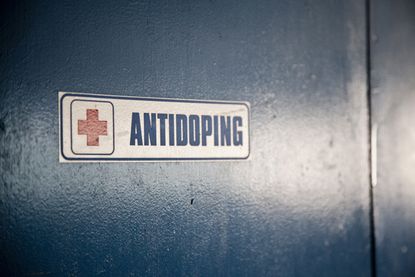 British cyclist Dan Stevens has been banned from competition for 21 months after failing to supply a sample for an out-of-competition anti-doping test on January 29, 2014.
The suggested ban of two years was shortened to 21 months after Stevens provided information to the Cycling Independent Reform Commission (CIRC) - who investigated doping in professional cycling.
A summary of the case issued by UK Anti-Doping (UKAD) dated September 15 2015 states that Stevens gave "valuable anti-doping information", and CIRC "therefore recommended that Mr Stevens' period of ineligibility be reduced to a period of 21 months."
Subsequently, UKAD issued a decision on August 26 2014 to suspend Stevens for 21 months, but Stevens filed an appeal against the decision on September 15 2014.
During the following appeal process, an agreement was made between Stevens and UKAD that he would accept the 21-month ban, and that all race results would be anulled from January 29 2014. His ban expires on November 1 2015.
Stevens is one of three British cyclists currently serving a suspension for anti-doping rule infringement. Jason White is serving a two-year ban for failing to provide a sample, and Jonathan Tiernan-Locke is serving a two-year ban for biological passport abnormalities.
Thank you for reading 20 articles this month* Join now for unlimited access
Enjoy your first month for just £1 / $1 / €1
*Read 5 free articles per month without a subscription
Join now for unlimited access
Try first month for just £1 / $1 / €1