Crowd sourcing campaign to launch revolutionary freehub
We previously reported on Belgian inventor Jan Deckx's ingenious invention, the D-Fix freehub. Having failed to get backing from major groupset manufactures, today sees his Indiegogo crowd sourcing page go live...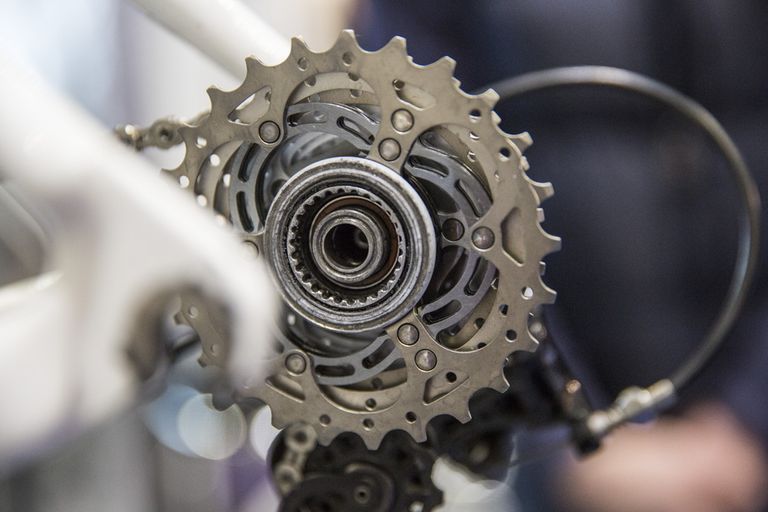 We previously reported on D-Fix, a revolutionary new freehub design. Responses to our article were very warm, with many people expressing keen interest to buy the product and use it on their own bikes. The D-Fix rear hub attaches the cassette to the wheel in a different way.
This means that the wheel can be removed separately, leaving the cassette behind. This could be useful for cleaning, maintenance and putting your bike in a car, as it doesn't leave the chain dragging against the frame. It is also very quick. For those who are unfamiliar, or need a reminder, below is a video of the invention in action and a summary of the key advantages.
http://timeInc.brightcove.com.edgesuite.net/rtmp_uds/26996914001/201502/2158/26996914001_4051700605001_Belgian-man.mp4
The Key Advantages:
You can remove the wheel very quickly, without touching the chain or cassette.
The chain is not left dragging against the frame.
You can remove the wheel but still turn and maintain the drive train. Useful for cleaning.
You wouldn't need to change cassettes between different wheels.
No need to adjust gears when a different rear wheel is put in place.
Since we spoke to him at the London Bike Show, Jan Deckx, the inventor of D-Fix has struggled to gain backing for his freehub design, claiming that "the main reason why this freehub is not in production by companies such as SRAM and Shimano is they don't believe in the benefits of this system."
Deckx, a keen cyclist himself, told us that the large groupset manufacturers believe that "bikers won't spend any money on such a device."
It would appear that the only way we are going to see the D-Fix freehub come to market is if sufficient funds can be raised through crowd sourcing. Claiming that the design is complete, Deckx has requested funds to be used for the following purposes:
° Independent testing. Estimated at €2000 for two prototypes and axle strength test.
° Materials
° Machinery
° Premises
° Packaging and Distribution
Speaking to Cycling Weekly, Deckx informed us that he envisages the initial price of the freehub to be around €350–€400 with the first production samples available in July. We really think this is a great idea and would love to see it come to fruition. If you would like to donate funds to make D-Fix a reality, then here is a link to the Indiegogo page.