Eurosport will still be available to Sky TV customers after Sky and Discovery reach agreement
Sky and Discovery reach an agreement that will keep Eurosport available to Sky TV customers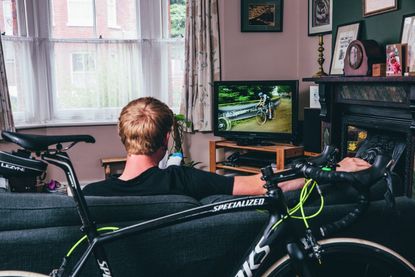 (Image credit: Daniel Gould)
After a week of worrying, cycling fans can relax after Discovery, the owner of Eurosport, reached an agreement with Sky that will see Eurosport continue to be available to Sky TV customers.
Not a Sky TV customer yet? See deals here
The two companies had been in dispute over the amount of money that Sky should pay Discovery to broadcast its channels, which include Eurosport 1 and 2 as well as 11 other channels.
If the dispute had not been resolved, then Sky TV customers would have stopped receiving the channels from February 1.
However that dispute now seems to have been resolved, with Eurosport announcing on Twitter that an agreement had been reached to keep Eurosport available through Sky.
>>> How to watch Eurosport without a Sky TV subscription
The message thanked Eurosport customers for their work in keeping the channel on Sky, with many having written to Sky asking them to reach agreement with Discovery.
Losing Eurosport would have been a major blow to cycling fans who subscribe to Sky, with the "Home of Cycling" broadcasting the majority of the biggest races in the cycling calendar.
Thank you for reading 20 articles this month* Join now for unlimited access
Enjoy your first month for just £1 / $1 / €1
*Read 5 free articles per month without a subscription
Join now for unlimited access
Try first month for just £1 / $1 / €1