Leading children's bike brand halts production in 'turbulent and difficult time' for cycling industry
The company says 'there are still lots of models available to buy while remaining stocks last'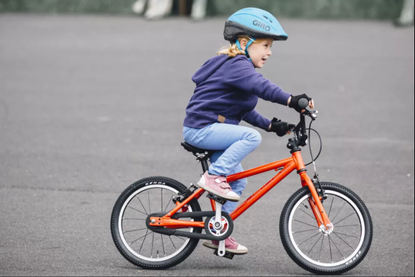 (Image credit: Islabike)
Leading children's bike brand Islabikes has announced it will run down its current stock and stop producing bikes.
In a statement released on Thursday, the company cited a "turbulent and difficult time for the cycle industry", which has left the directors unwilling to continue.
The company remains solvent and has no outstanding creditors, the statement made clear.
Founded in 2005 by cyclocross racer Isla Rowntree, Islabikes has built a reputation for its design work, focused on making bikes easier and more fun to ride for children of all ages. The company later added bikes for older riders - in its words, the 'baby boomer' generation - to its portfolio, too.
Rowntree stepped back from her role as managing director in 2021, and was replaced by Tim Goodall, her first employee. "Since then," a company statement read, "it has been a turbulent and difficult time for the cycle industry as a whole and neither Tim nor Isla wish to continue."
The directors' decision to wind down the business comes in a challenging year for cycling brands.
At the turn of 2023, British kit companies Presca and Milltag were forced to close down. Long-standing distributor Moore Large then collapsed in March, with one of its competitors, 2Pure, following suit in May.
"Tim and I would like to thank our many loyal customers, colleagues and suppliers who have contributed to the Islabikes story over the last 18 years," Rowntree said in a statement.
"Today, it's easy to forget just how bad most children's bikes were when I started Islabikes 18 years ago. They were monstrously heavy, fitted with outsized components and had dreadful brakes that were out of reach.
"They were so poor I believed they had the potential to put many children off cycling for life and I founded Islabikes to change that – to give children a better experience of cycling with the many benefits that brings
In March this year, Islabikes held its first-ever sale, slashing the prices on some models by as much as 35%. At the time, Rowntree said the sale was "perfectly timed in the build-up to the Easter holidays", and hoped it would introduce new customers to the brand.
The company will now cease production of its entire range and sell off all remaining stock.
As well as lightweight children's bikes, Islabikes also sells adult e-bikes, road and gravel bikes.
"There are still lots of models available to buy while remaining stocks last," the company statement read.
Thank you for reading 20 articles this month* Join now for unlimited access
Enjoy your first month for just £1 / $1 / €1
*Read 5 free articles per month without a subscription
Join now for unlimited access
Try first month for just £1 / $1 / €1