Operation Puerto doping case may be closed without identities of 29 athletes being revealed
WADA's attempts to publish may be coming to an end, according to Spanish media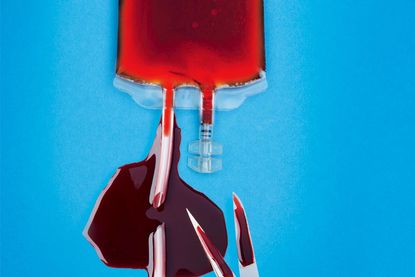 The Operation Puerto doping case may be closed without the identities of 29 athletes linked to the scandal being revealed.
A number of athletes have been identified via DNA tests of 200 blood bags seized in police raids in 2006.
Doping authorities have been battling for years to publish the names of those connected with the scandal, but their attempts may be coming to a close.
Spanish newspaper AS (opens in new tab) is reporting that the Constitutional Court has rejected an attempt by the World Anti-Doping Agency (WADA) to use the blood bags to identify the athletes.
In June 2017, the Provincial Court of Madrid blocked WADA from identifying the 26 male and three female athletes linked to the Puerto investigation.
>>> Former Trek-Segafredo rider André Cardoso banned more than a year after EPO positive
The court prevented the naming of the athletes because there are no active cases against them – the WADA 10-year time limit on disciplinary action has passed so no action can be taken.
Athletes from a number of sports are believed to be involved, including several cyclists.
WADA took the decision to the Constitutional Court in an attempt to overturn the decision, but As reports that the attempt was rejected.
Operation Puerto was launched in 2006 and centred around Spanish doctor Eufemiano Fuentes.
Big name riders were implicated in the scandal, including Alejandro Valverde, Tyler Hamilton, Ivan Basso, Jan Ullrich, and Frank Schleck.
The names of the 26 men and three women linked to Puerto through the blood bags have not been published due to fear of lawsuits from those involved.
Earlier this year, the Spanish Criminal Court ordered that the blood bags be released to the Italian National Olympic Committee (CONI) for examination, but the committee declined to take possession of the samples.
It now falls to WADA lawyers and a data protection experts to fight to identify those linked with the scandal, with the final decision being made in May.
But the Constitutional Court ruling means it is likely that Puerto will be closed without the names being published.
Thank you for reading 5 articles this month* Join now for unlimited access
Enjoy your first month for just £1 / $1 / €1
*Read 5 free articles per month without a subscription
Join now for unlimited access
Try first month for just £1 / $1 / €1