MAVIC KSYRIUM SL & SL PREMIUM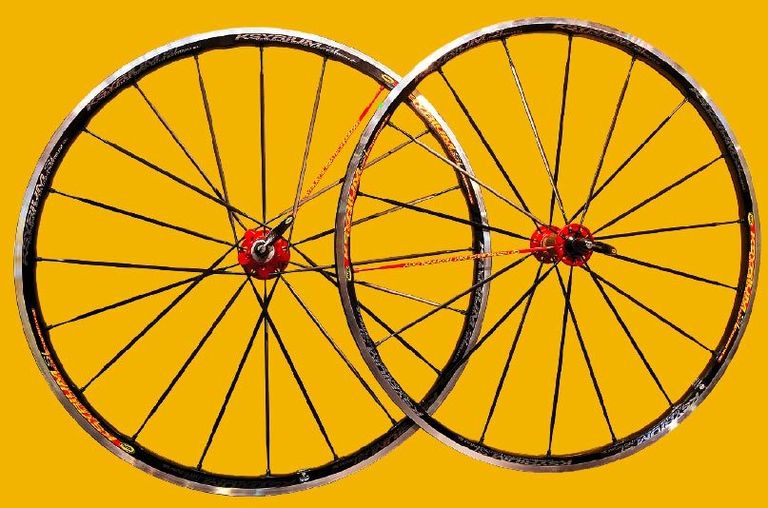 Sitting just under the Cosmic and R-SYS ranges by Mavic, the Ksyrium range now consists of an SL and SL Premium model.
With only subtle differences in appearance, such as hub colour and rim decals, the main differences are in the materials. The SL Premium is slightly higher spec with a titanium rear axle.
The SL model retains the familiar single red spoke, while the SL Premium has a more stealthy all-black look. Mavic has seemingly got over its obsession with covering their wheels in stickers, so the look of both the SL and SL Premium is much improved on past efforts.
However, at £677.00 a pair, the Premium does come with a premium price, which, at nearly £100 more than the SL (£586.00 for the pair) might be a little much for the addition of a titanium axle.