Bradley Wiggins says 'no excuse' for Lizzie Armitstead's missed anti-doping controls
Wiggins says he believes it is "bloody hard" to miss more than one test as a professional athlete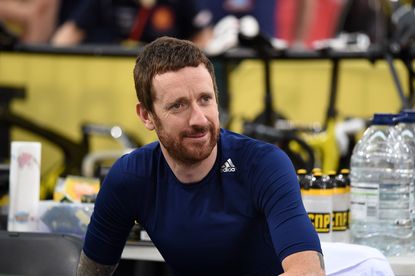 Bradley Wiggins says that Lizzie Armitstead had no excuse to miss three anti-doping controls over the past year with the support that cyclists have from UK Sport.
The 27-year-old Boels-Dolmans cyclist missed three out-of-competition tests in a span of 12 months and faced a possible four-year ban, but the Court of Arbitration for Sport (CAS) cleared the first miss and allowed her to continue racing. She competed in the Olympics last month in Rio de Janeiro.
>>> Mark Cavendish: Lizzie Armitstead absolutely at fault for whereabouts failures
"It's bloody hard because what happens is you miss one test, they write you a letter, they ask you to explain what happened and you've got two weeks to put a case forward," Wiggins told the Guardian in a longer interview. "If you ignore that and then you get another one, you end up having crisis meetings.
"You get a lot of support from UK Sport. They're brilliant, actually. They're on the phone daily. They send you e-mails, reminders, they'll put plans in place for you in terms of someone helping you with the whereabouts, so you don't end up… well, it's very difficult, then, to go from two to three [missed tests]. And to get three within eight or nine months, there's no excuse.
"When you're a professional athlete and you're a world champion, there's no excuse, because it's your career. You're setting the standard for everybody else, and to say: 'Cycling wasn't my priority at that time,' is ludicrous, because you nearly lost your career over it. That's just ridiculous. So I can't fathom how that happened."
The case went largely under the radar until the Daily Mail reported that she had served a quiet temporary suspension until she had won the CAS case.
She missed out-of-competition tests October 5, 2015, and June 9, 2016, but argued to clear the first one on August 20, 2015, ahead of the UCI Women's Road World Cup in Sweden. She said, and the Swiss court agreed, that the tester did not make it clear to the hotel staff why he was there at 6:00 A.M.
UK Anti-Doping was pushing for a four-year ban. Armitstead is still at risk if she misses another control over the next month.
Out-of-competition controls and three missed test rule are in place to catch those who try to dope in quiet times and avoid the testers. Tyler Hamilton wrote in his book The Secret Race how he pretended to be away from home to avoid testers because he was "glowing" or had traces of drugs still in his body.
Frenchman Yoann Offredo, Dane Alex Rasmussen and French track sprinter Gregory Bauge all served bans due to missed tests. Outside of cycling, British 400-metre sprinter Christine Ohuruogu sat out and returned to win gold in the Beijing Olympic Games.
Armitstead said, "This issue was one of administration and was the result of UKAD not following proper procedure nor fully attempting to make contact with me despite clear details being provided under 'whereabouts.'"
Thank you for reading 20 articles this month* Join now for unlimited access
Enjoy your first month for just £1 / $1 / €1
*Read 5 free articles per month without a subscription
Join now for unlimited access
Try first month for just £1 / $1 / €1