First British Cycling Elite National Teams named
Starley Primal Pro Cycling, Catford CC Equipe/Banks, Haribo–Beacon and Wheelbase Altura MGD are first four teams to receive British Cycling Elite National Team status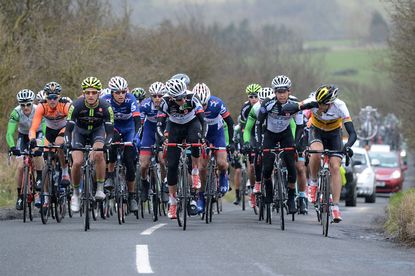 The first four squads to be awarded the newly-created status of British Cycling Elite National Teams have been announced: Starley Primal Pro Cycling, Catford CC Equipe/Banks, Haribo–Beacon and Wheelbase Altura MGD.
The new tier of teams was created by British Cycling to sit underneath the existing UCI Continental squads but above those club teams with sponsorship.
"Outside the UCI continental classification, the difference between a sponsored club and a professional team has been something of a grey area for a number of years," said British Cycling cycle sport and membership director, Jonny Clay. "We wanted to provide teams who are committed to supporting the sport with a guarantee that they'll have access to the best races in the country.
"At the same time, riders and organisers need to know that they're going to be supported to an appropriate level for the whole domestic season. Elite National Team classification helps to do this and gives teams who might aspire to become UCI teams in the future a space in which to grow."
Elite National teams will qualify to be included in BC's Elite Road Seeries rankings, including the Spring Cup and Grand Prix Series.
BC has stated that it is currently reviewing further applications from teams wishing to be registered at Elite National level.
Five British teams have been allocated Continental status by the Union Cycliste Internationale (UCI) in 2014: Rapha Condor JLT, NFTO, Team Raleigh, Madison–Genesis and Velosure–Giordana.
Red, yellow and black colours this year for one of Britain's UCI Continental-ranked squads.
Thank you for reading 5 articles this month* Join now for unlimited access
Enjoy your first month for just £1 / $1 / €1
*Read 5 free articles per month without a subscription
Join now for unlimited access
Try first month for just £1 / $1 / €1