Entire Brazilian team banned again just three months after completing previous suspension
Funvic Soul Cycles-Carrefour suspended for competition for 35 days in July and August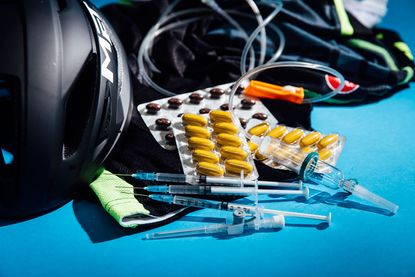 (Image credit: chris catchpole)
The Union Cycliste International (UCI) has banned an entire Brazilian professional continental level team from competition three months after it had completed a previous ban.
Funvic Soul Cycles-Carrefour will be suspended for 35 days from July 15 to August 19 after two of its riders were found to have committed anti-doping rule violations (ADRVs).
A UCI statement read that the team's suspension was "based on the ADRV committed by the rider Alex Correia Diniz based on abnormalities detected in his Biological Passport in 2015 and the ADRV for tampering of a sample perpetrated by Octavio Bulgarelli on March 10, 2016."
>>> Watch: Tour de Pharmacy film pokes fun at doping in pro cycling
Funvic Soul Cycles-Carrefour were previously banned for 55 days from December 19, 2016 to February 12, 2017 after three of its other riders delivered adverse analytical findings.
According to UCI rules, if two riders from a single team test positive for banned substances within 12 months then the team can be banned for between 15 and 45 days, rising to a maximum ban of a year with three or more riders are involved.
The UCI says its decision to ban Funvic Soul Cycles-Carrefour for 35 days was based "mainly on the fact that the above ADRVs predated the first team suspension."
Thank you for reading 20 articles this month* Join now for unlimited access
Enjoy your first month for just £1 / $1 / €1
*Read 5 free articles per month without a subscription
Join now for unlimited access
Try first month for just £1 / $1 / €1