Tour de France 2014 stage one schedule
Want to watch the opening stage of the 2014 Tour de France? Here's when and where the race passes from Leeds to Harrogate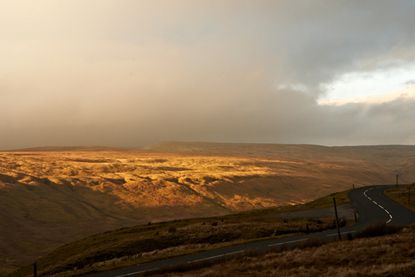 The 2014 Tour de France kicks off in Leeds on Saturday, July 5, for the first of three stages hosted by Great Britain.
Approximate race timings have been released by the Tour organiser, showing when the peloton will reach certain points along its route and giving spectators a chance to plan their day.
Stage one from Leeds to Harrogate covers 190.5km, and includes three categorised climbs and one intermediate sprint point.
Tour de France 2014, stage one: Leeds to Harrogate, 190.5km
Saturday, July 5 2014
Timings given are based on an average race speed of 42km/h. Actual timings may therefore differ if the peloton speed is greater or lesser than this average.
Start: LEEDS 11:10
Arthington 12:00
Otley (A659-A660) 12:12
Addingham 12:34
Draughton 12:43
Skipton (A6069-A6131) 12:49
Rylstone 13:02
Cracoe 13:04
Kilnsey 13:17
Kettlewell 13:24
Starbotton 13:29
Buckden 13:32
Cray 13:36
Cote de Cray, category 4 climb 13:38
Newbiggin intermediate sprint point 13:50
West Burton 13:53
Aysgarth 13:58
Worton 13:59
Bainbridge 14:11
Hawes 14:20
Simonstone 14:24
Cote de Buttertubs, category 3 climb 14:29
Muker 14:38
Gunnerside 14:45
Strands 14:47
Low Row 14:49
Healaugh 14:56
Reeth 14:58
Grinton 15:01
Cote de Griton Moor, category 3 climb 15:05
Leyburn 15:16
Middleham 15:21
Masham 15:31
West Tanfield 15:50
North Stainley 15:54
North Lees 15:59
Ripon 16:01
Wormald Green 16:15
Killinghall 16:25
Enter Harrogate 16:29
Finish: HARROGATE 16:32
Source: letour.yorkshire.com
Related links
Tour de France 2014: stage one schedule
Thank you for reading 5 articles this month* Join now for unlimited access
Enjoy your first month for just £1 / $1 / €1
*Read 5 free articles per month without a subscription
Join now for unlimited access
Try first month for just £1 / $1 / €1