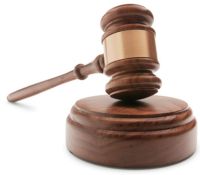 5th October 2010 Words: Matt Lamy
We know the Daily Mail doesn't always get a good press from — or indeed give a good press to — the cycling community. But we have some sympathy for its moral outrage when it recently reported that Suffolk Police was handing out stolen bikes to repeat criminals in the hope that they would use them to go and find work.
Previously, under the Police Property Act any unclaimed lost or stolen bicycle would have been auctioned off with the proceeds going back into police coffers. But with Suffolk's new 'Recycling Cycles' scheme, bikes will be stored and given to 'priority offenders'. According the Mail, the ridiculous situation could even arise where somebody who has been charged with stealing a bike is later given it back legitimately.
Fiona McEvoy of the TaxPayers' Alliance was unimpressed. "This absurd scheme just legitimises the initial bike theft, with offenders benefiting directly from crime," she said. "The victims of bike crime will be astonished."
Meanwhile, in the scheme's defence, Norfolk and Suffolk senior probation officer Victoria Woods, said: "Finding employment can have a positive influence on people seeking to address their offending behaviour.
"Often the lack of independent transport prevents some people from securing permanent positions. This scheme will hopefully address this shortfall," she added.
Call us old bigots, but we think a stolen bike has only one home — back with its owner.
This article was first published in the October 2010 issue of Cycling Active magazine
Thank you for reading 10 articles this month* Join now for unlimited access
Enjoy your first month for just £1 / $1 / €1
*Read 5 free articles per month without a subscription
Join now for unlimited access
Try first month for just £1 / $1 / €1